About Tyre Reviews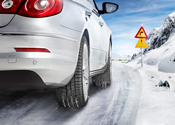 Tyre Reviews was born out of a passion for tyres and the need for an unbiased information source for the UK market.
Tyre Reviews is the number one independant tyre review site in the world. Run by a diverse group of auto enthusiasts, Tyre Reviews has track day enthusiasts, ex racers and high level automotive engineers amongst it's writers.
We're always happy to talk tyres and can be contacted via the Contact TyreReviews page.
Tyre Reviews is registered as Tire Reviews LLC