All New Pirelli Scorpion Range - Launched
The Pirelli Scorpion range of tyres is synonymous with SUV vehicles, and with the market growing faster than any other type of vehicle, it's big news that Pirelli have just released three new products for the segment.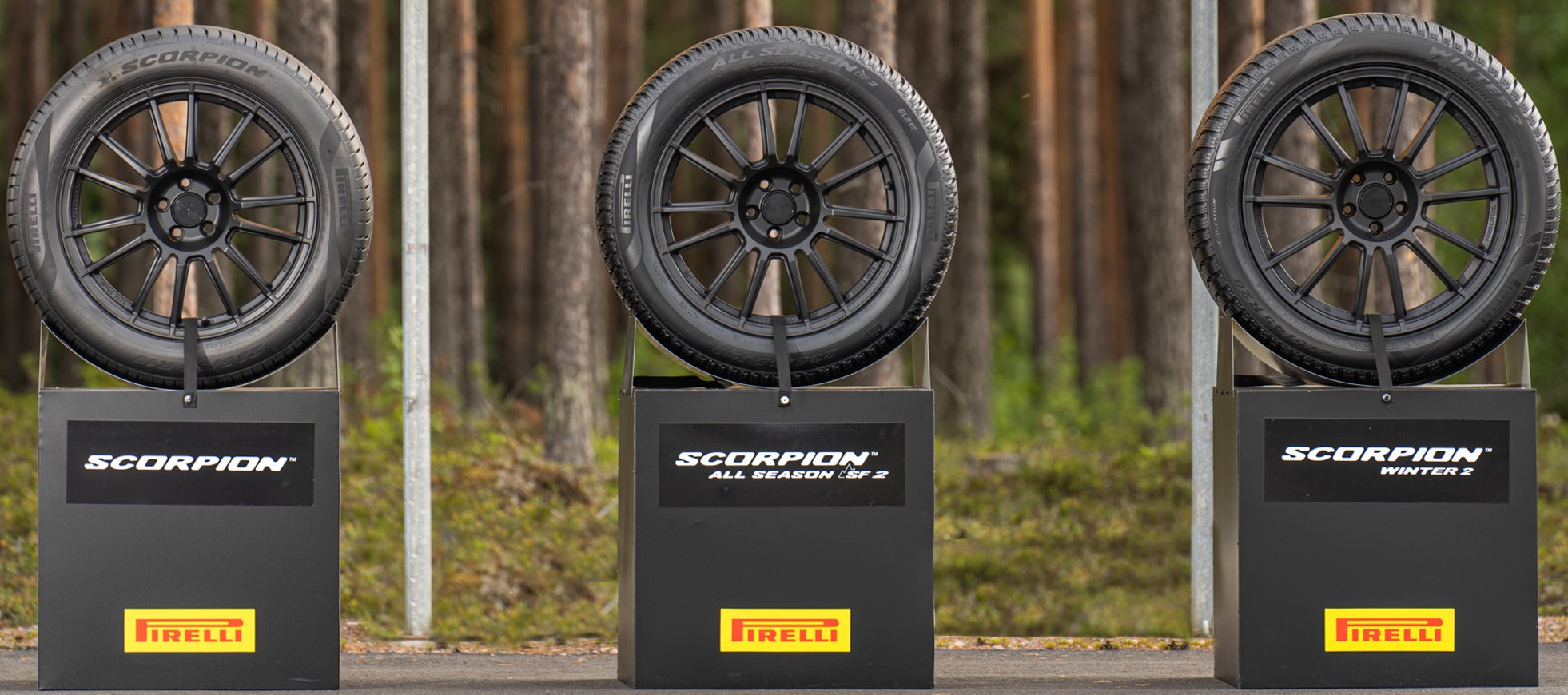 Pirelli is the leading brand in terms of SUV homologations, with 40% more SUVs leaving the factories on Pirelli tyres than any other tyre brand. This means that the starting point for the new Scorpion range of tyres was already at a high place, yet Pirelli have managed to extend the performance of these tyres in all key areas, without sacrificing any aspect of the tyre.
To do this Pirelli have followed what they are calling an "Eco Safety" design principle, with "Eco" covering the rolling resistance, noise, and mileage aspect of the tyres design and "Safety" covering grip and braking, vehicle stability and aquaplaning resistance. Improving the performance in one area can't detract from the performance in any other aspect.
The results are impressive! The new Pirelli Scorpion is a SUV summer tyre with improved rolling resistance, shorter dry and wet braking performance and lower noise than its predecessor, the new Pirelli Scorpion All Season SF2 is an SUV all season tyre with improved performances in all areas, but a particularly big jump in wet grip, and the Pirelli Scorpion Winter 2 improves in the dry, wet, snow, noise and rolling resistance. As promised, these are huge updates to the outgoing tyres.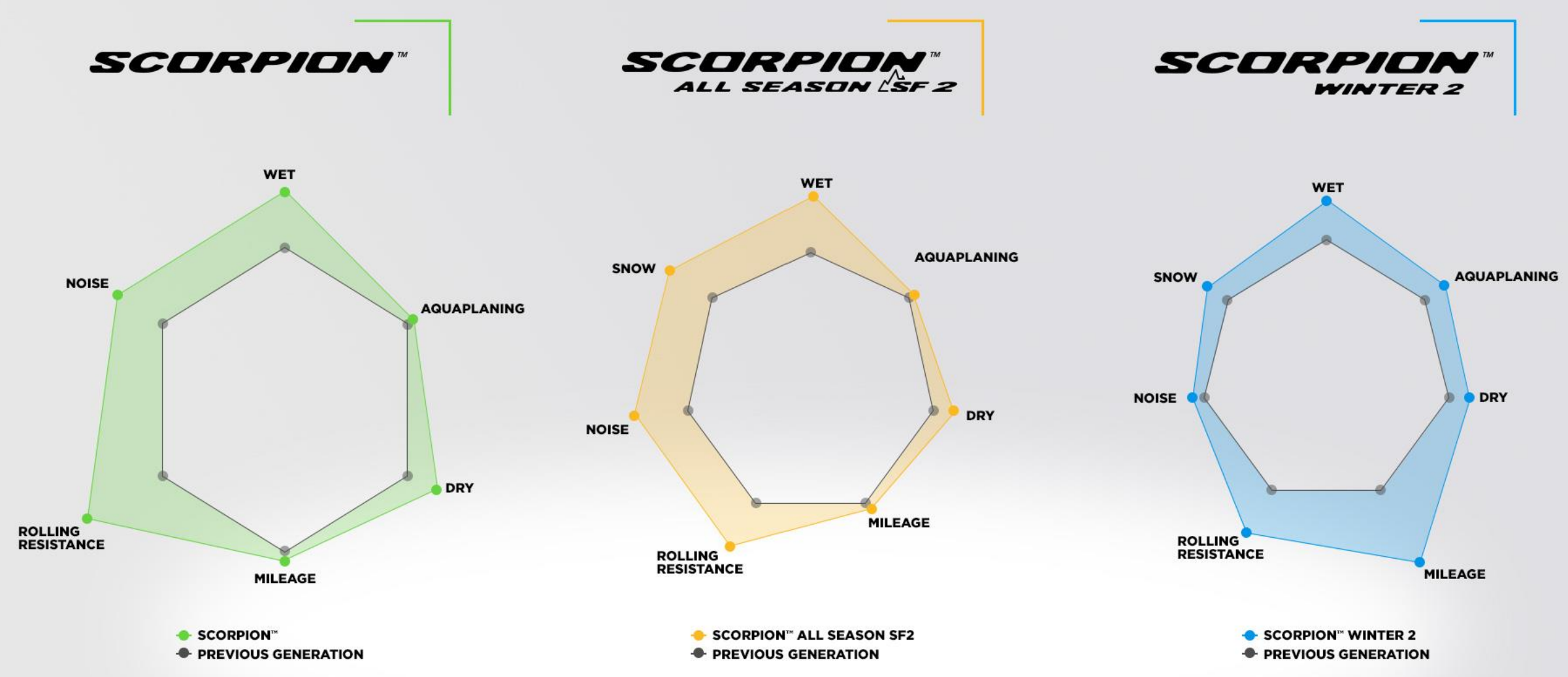 All these improvements are backed up by very impressive European label scores, all sizes now fall into classes A or B for wet braking, the top scores on the European label. Of these, more than 80% fall into class A. More than 60% of the Scorpion range is in class A or B for rolling resistance: a measure of efficiency essential to protecting the environment as well as a major contributor to range for electric vehicles.
All three tyres are also offered in Seal Inside and Run Flat for extended mobility and safety, PNCS for lower sound levels in the cabin, and Elect which is Pirellis marking for electric vehicles (EVs)
First Drive
To highlight the performance of the new range of Scorpion tyres, Tyre Reviews was invited to Pirelli's impressive Sottozero arctic test facility in North Sweden. While it's not usual to visit an arctic test facility in mid summer, Pirelli have made a really clever addition - tarmac under two of the snow handling courses meaning they can test tyres in the dry and wet in far cooler, and more representative weather conditions compared to "normal" summer testing which takes part in the south of Europe. This sort of investment should really benefit Pirellis development of tyres for the temperature conditions most of Europe sees for large parts of the year.

While the driving was limited, and there were no competitor tyres available to test, each tyre performed admirably on the range of regular and EV SUVs we had to test in the dry and wet. One we did note was the low levels of wear on display after many dry handling laps.
We also tried the Pirelli Scorpion Winter 2 in the indoor snow facility and found the grip and responsiveness of the SUVs to be good.
Pirelli are confident their new range of summer, all season and winter SUV tyres are going to be segment leading, and here at Tyre Reviews we're very excited to test this in the near future.
Further Tyre Information