Pirelli P Zero Trofeo RS - Launched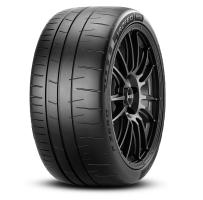 Pirelli has just launched the P Zero Trofeo RS, a new iteration of the semi-slick tyre for automakers focusing on the performance optimization of their sportiest models. For instance, the Pagani Automobili requested a customised version of this tyre for the Utopia, their latest hypercar.
The P Zero Trofeo RS signifies a technical progression from the P Zero Trofeo R, and is differentiated by its marketplace role. While the Trofeo R was crafted as an aftermarket product to enhance track performance, the Trofeo RS targets primary use as original equipment, enabling car manufacturers to equip vehicles ready for a sporty drive experience right from the factory floor.
This latest semi-slick tyre from Pirelli provides superior dry performance and increased consistency. During heavy usage, it sustains high-performance levels for longer durations, promoting enhanced speed and safety across diverse track sessions, a product of Pirelli's deep-rooted expertise in top-tier motorsport. The materials incorporated, particularly in the tread pattern compound, fully leverage this expertise, making it adaptable for both road and amateur track use. As an original equipment tyre for road-certified hypercars and supercars, emphasis was also placed on safety under wet asphalt conditions.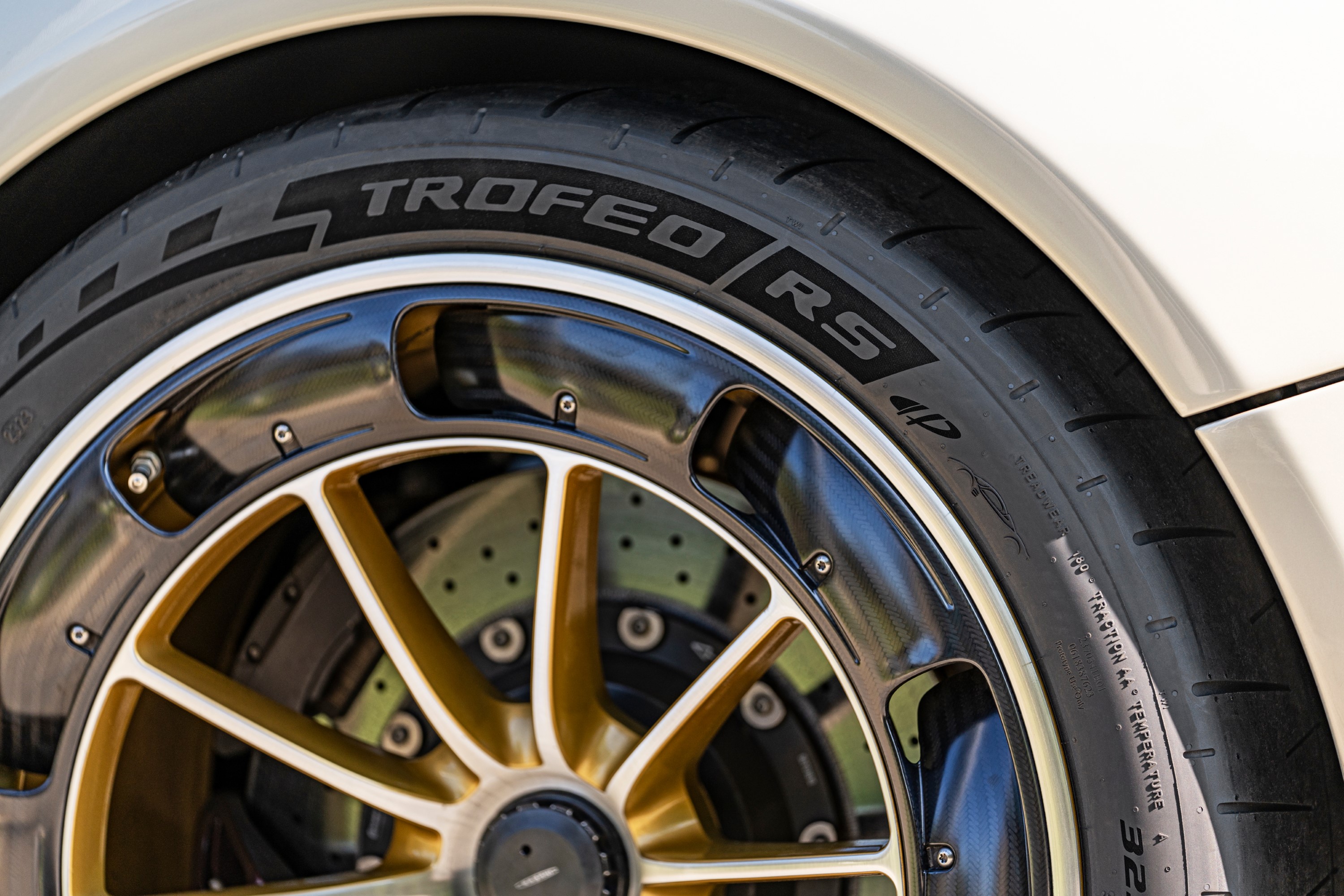 INNOVATION THROUGH ON-DEMAND TECHNOLOGIES
Through its research and development department, Pirelli applied a range of innovative technologies to the P Zero Trofeo RS, fostered by the company's involvement in top-level motorsport. Available through a customisable portfolio, these technologies meet the requirements defined by manufacturers for specific models. One such technology is the Multi-compound Tread, which allows tyres to be tailored to the unique characteristics of each vehicle by matching them to different tread pattern compounds from Pirelli's Prestige catalogue. For the Pagani Utopia, P Zero Trofeo RS tyres that outperform the P Zero Corsa in terms of extreme sports driving were requested, without jeopardizing the vehicle's balance or the driver's experience. This was largely achieved through the choice of compounds, particularly for the rear tyres, ensuring track speed and safety as well as predictability and comfort on the road.
Pirelli's engineers also utilised Virtual Geometry Development, enabling them to evaluate numerous profiles and footprints via virtual modelling, thus accurately defining the tyres' response to driver inputs.
This virtual development process was extensively implemented for the Pagani Utopia, prior to testing the first physical prototypes on the track. Extensive work was done on the contact patch to guarantee optimal grip and control.
The Pirelli P Zero Trofeo RS is currently available for cars using it as original equipment, with a comprehensive range of aftermarket tyres to follow. The P Zero Trofeo R will continue to be available in selected sizes.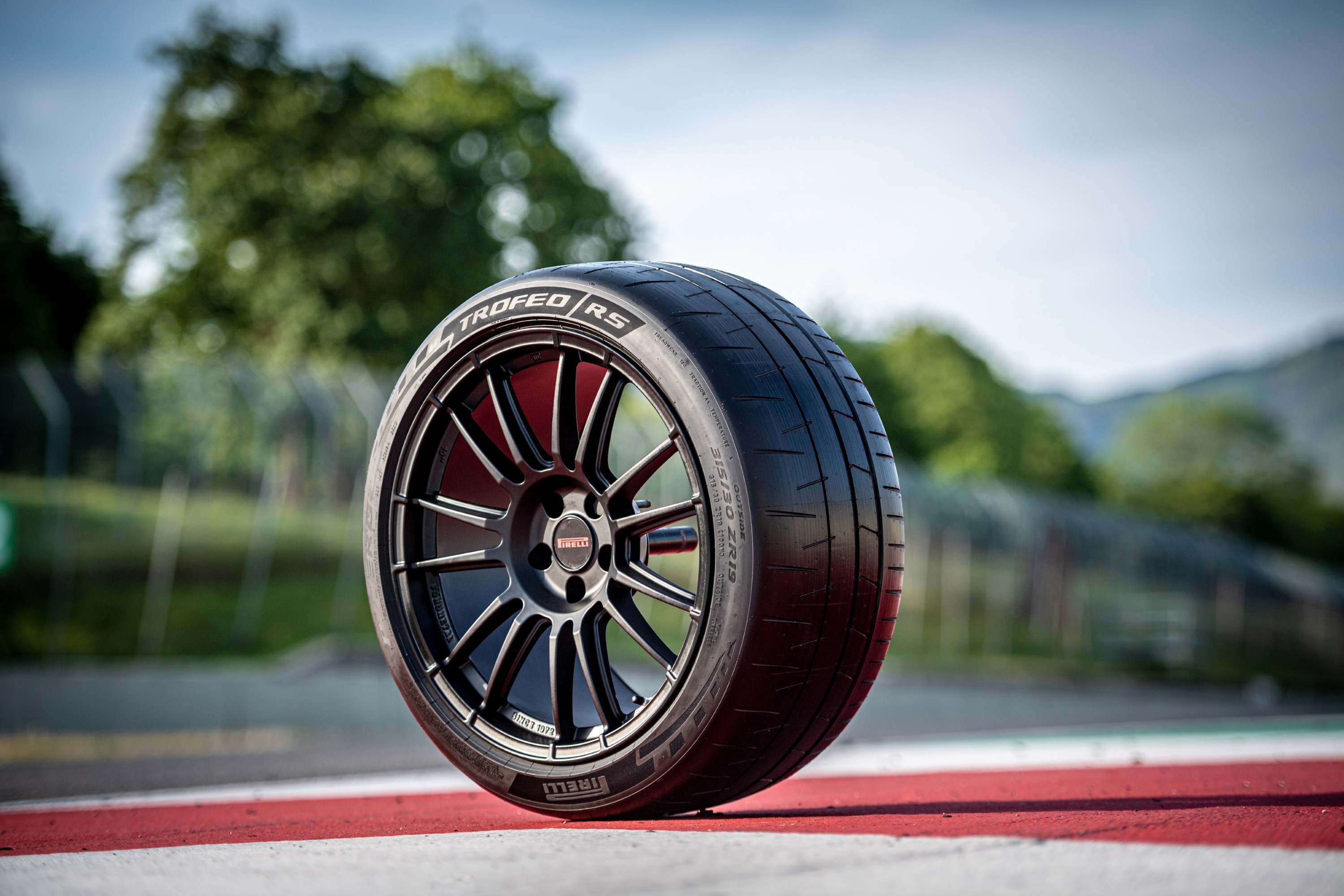 Further Tyre Information