2010 Auto Bild Eco Tyre Test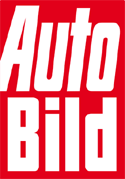 With fuel prices sky high, "Eco Tyres" (or ultra low rolling resistance tyres) are a hot topic. Traditionally eco tyres have been just like normal tyres only with a harder rubber compound. While this is an effective way to save fuel, the harder the tyres compound the less grip it produces meaning people were having to consider whether the risk of low grip tyres was worth the savings in fuel.
This month Autobild have tested 5 of the latest eco tyres to see if the new breed of fuel saving tyres were any better. Unfortunately their conclusion isn't good, summarising with "the greater the fuel saving, the worse the wet weather performance."
To rate the tyres Autobild looked at the tyres wet grip, dry grip and potential fuel savings over 35,000kms. To confirm the "the more fuel saved the worse the wet grip is" rule the Michelin Energy Saver offered the highest fuel savings (217euros) but the worst wet grip. The only tyre to buck the trend was the Pirelli Cinturato P7 which managed to balance grip and economy, winning the test overall.
Here are the full results:
Total: 9
Dry: 5
Wet: 4

Impressive all-rounder with satisfactory savings. Harmonious driving characteristics with stable cornering and short braking distances on wet and dry roads. Good ride comfort and a low rolling noise.

None mentioned.


Read Reviews

Total: 8
Dry: 4
Wet: 4

Dynamic sporty handling with short braking distances on dry and wet roads, large safety reserves with a low rolling noise and aquaplaning.

Limited fuel saving potential.


Read Reviews

Total: 7
Dry: 4
Wet: 3

Balanced safe handling characteristics on wet and dry roads, high safety reserves in standing water, short braking distances in the wet, satisfying fuel saving potential.

Slightly reduced ride comfort.


Read Reviews

Total: 6
Dry: 2
Wet: 4

Low rolling resistance, high fuel-saving potential, short braking distances on dry roads, good ride comfort.

Limited cornering on wet and dry roads and long wet stopping distance.


Read Reviews

Total: 6
Dry: 1
Wet: 5

Low rolling resistance, high fuel-saving potential, dynamic driving characteristics on dry roads.

Extended stopping distances and understeer on a wet road surface, reduced aquaplaning safety reserves.


Read Reviews
Discussion:
comments powered by