2011 Long Term Subjective Touring Shootout
Tyre Reviews presents possibly the least scientific tyre test in the world - our first "long term subjective touring shootout."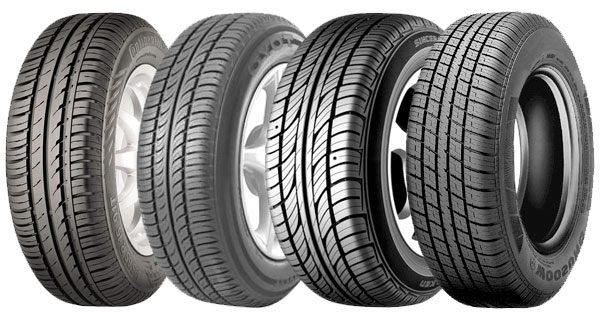 165/65 R13 isn't a big tyre, but with the increase in small wheeled EVs it could be a tyre size of the future. With that in mind, and with a suitable test vehicle turning up in the car park (Ford KA) we bought 4 sets of tyres and covered 30,000 miles across all surfaces and during all conditions to work out which tyre is the best in the real world.

While commuting in a Ford KA isn't as glamorous as chucking an Audi R8 around a track in Portugal, the little KA has a dynamic chassis which both rewards a balanced tyre and punishes a bad one.

On test we have one premium brand, a Continental Eco Contact 3, two mid range brands comprising of a Toyo 350 and Falken SN828 and a budget Nexen SB652. Can one of the lesser brands upset the order and topple the premium Contenental? Check out the totally un-scientific results below!


Total: 54
Dry: 10
Wet: 10
Subjective: 5
Comfort: 10
Noise: 10
Wear: 9

The Continental ECO Contact 3 was the surprise winner in 4 of the 6 categories. Not only did it manage to offer the best dry and wet grip, it was also the quitest tyre, the most comfortable and offered better MPG than the others. It seems at least with tyres, you do get what you pay for.

The one draw back of the Continentals excellent ride quality and comfort was steering feel. The dynamic properties of the tyre were poor, leaving you guessing what the tyre was doing under you at times, with the old feeling of the tyre folding onto the sidewalls under hard cornering.


Read Reviews

Total: 46
Dry: 8
Wet: 7
Subjective: 10
Comfort: 5
Noise: 6
Wear: 10

What the Toyo 350 lacks in comfort, it makes up for with excellent steering response and feel. A great tyre in both the wet and dry this is the tyre we'd pick for a fun B-Road blast. Wore slightly better than the Conti too.

The Toyo is mostly let down by it's comfort and noise.


Read Reviews

Total: 41
Dry: 7
Wet: 7
Subjective: 8
Comfort: 6
Noise: 7
Wear: 6

The Falken SN828 isn't a million miles away from the Toyo in any area. Another strong tyre with good dynamic abilities and reasonable grip.

Wore slightly quicker than the Toyo and didn't quite have the ultimate grip, but very similar tyres otherwise.


Read Reviews

Total: 36
Dry: 5
Wet: 4
Subjective: 4
Comfort: 9
Noise: 7
Wear: 7

Surprisingly good in snow thanks to a blocky tread pattern. Fairly comfortable.

The Nexen SB652 was the cheapest tyre on test and it shows. The dry grip is average, the wet grip can be terrifying and it always leaves you second guessing as to whether it will grip or not. Not recommended.


Read Reviews