Dunlop has unveiled the new Mutant, an incredibly versatile tyre that brings the crossover approach to the tyre market. Dunlop's latest Mutant can provide all-season, all-roads versatility to over 370 different bike models, whether they be an adventure bike, sport-touring, naked, retro or a scrambler.
Tyre Reviews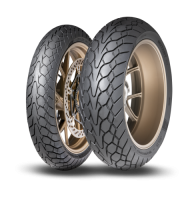 Sorry, we don't currently have any magazine tyre tests for the Dunlop Mutant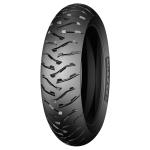 Michelin Anakee 3 - 73%
Sorry, we don't currently have any label data for the Dunlop Mutant
Sorry, we don't currently have any questions and answers for the Dunlop Mutant. Why not submit a question to our tyre experts using the form below!
Ask a question
We will never publish or share your email address
Have you driven on the Dunlop Mutant tyre?
Have YOU got experience with the Dunlop Mutant? Help millions of other tyre buyers
Latest Dunlop Mutant Reviews
I bought my vitpilen 701 last year, with a set of s21's (OEM). at 6500km i swapped those with pilot power 2CT's ,untill 12.500 km and now I'm almost done with my dunlop mutants I have been using since that day. (the new version, not the sportsmax). For starters: These look gorgeous! But thats no reason to buy tyres, I know! I bought them because I am a bit of a hooligan rider: I dont maintain high speeds but I'm always accelerating very hard, cornering very sharp and braking very late, when possible i take shortcuts trough sand, gravel, bad roads etcetera. I am extremely surprised about the dry cornering grip, It is at least as good as any other tyre I ever owned (road 4, road 4, rosso corsa 2,...) And i gain distance over my high power bike buddies in the twisties, using the tyres on their outmost edges. They also are extremely stable in fast corners, no dancing rear wheel. Wet braking is exellent, no aquaplaning, but accelerating in wet triggers traction control very very quickly so I dont dare to push them in corners when it is raining. Mileage is as expected: i measured 2 mm of restprofile on my rear wheel today. after about 4500KM . but i repeat: I accelerate hard, always. front tyre is surely ready for another round. sand and gravel give reasonable grip, grass is slippery AF.