Whats new with the Michelin Primacy 4+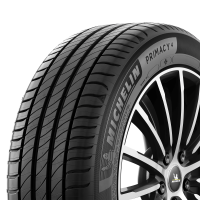 The excellent Michelin Primacy 4 has just been updated, and is named the the Michelin Primacy 4+.
Plus updates are usually smaller incremental updates, and in the case of the Primacy 4+, there isn't a huge amount different to the tyre it's replacing, but what is different is very useful for the everyday driver.
Long Lasting Performance
Michelin lead the way with long lasting performance, they want their tyres to work as well as possible at both new state and worn. To improve the worn performance of the Primacy 4, Michelin have added EverGrip technology which cleverly combines two layers of rubber in order to offset the loss of tread depth and continue to better evacuate water when worn.
Michelin also had the Primacy 4+ wear tested with Dekra, an independant test body in Germany. Using 205/55 R16 on a VW Golf, the new Michelin Primacy 4+ outlasted the Bridgestone Turanza T005 by a huge 15,998 km, the Continental PremiumContact 6 by 5,665 km, and finished very close to the reigning wear champ, the Goodyear EfficientGrip Performance 2, just 2093 km behind.
The new Michelin Primacy 4+ will initially be available in 82 sizes from 16 to 19 inches by March 2022, and will reach 121 sizes up to 21 inches by then end of 2022.
Be sure to leave a review of your tyres on Tyre Reviews.
Further Tyre Information