The Goodyear UltraGrip SUV is a Ultra High Performance Winter tyre designed to be fitted to SUV and 4x4s.
This tyre has been replaced by the Goodyear UltraGrip plus SUV.
Tyre Reviews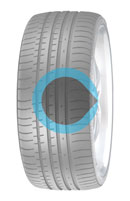 Sorry, we don't currently have any label data for the Goodyear UltraGrip SUV
Sorry, we don't currently have any questions and answers for the Goodyear UltraGrip SUV. Why not submit a question to our tyre experts using the form below!
Ask a question
We will never publish or share your email address
Have you driven on the Goodyear UltraGrip SUV tyre?
Have YOU got experience with the Goodyear UltraGrip SUV? Help millions of other tyre buyers
Latest Goodyear UltraGrip SUV Reviews
Given
77%
while driving a
Hyundai Santa Fe
(235/60 R18 H) on
mostly town
for 14,000
average
miles
i have driven this tyres for about 22000 km(aprox. 14000 miles) for 4 winters and they behaved great for the first 3 but now they've reached their wear limit, so i would say that you can use safely this model for around 15000 miles(25000km) or 3 years. as the performence goes, they behave very good on dry and wet surfaces, i used them all year round and the car felt really dinamic as if it was wearing summer tires. in the snow they are pretty good, i didn't get stuck anywere but they react a bit late on direction shift, meaning that the car goes a little straight when you turn the whell and react after a little time. on ice there are no problems but because they are a litle stiffer than the ordinary winter tires, i would say that the grip is not excellent. overall it is a good tire that you can depand on for a limited number of miles(km) all year long, not only in the winter time.