The Platin RP 60 is a Touring Winter tyre designed to be fitted to Passenger Cars.
Tyre Reviews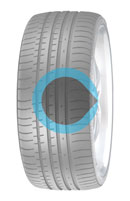 Sorry, we don't currently have any label data for the Platin RP 60
Sorry, we don't currently have any questions and answers for the Platin RP 60. Why not submit a question to our tyre experts using the form below!
Ask a question
We will never publish or share your email address
Have you driven on the Platin RP 60 tyre?
Have YOU got experience with the Platin RP 60? Help millions of other tyre buyers
Latest Platin RP 60 Reviews
Given
81%
while driving a
Volvo XC60
(235/60 R18) on
mostly motorways
for 15,000
average
miles
Bought used car with two tyres in good condition so I needed a budget pair for a front axle. This Platin model is made in Conti plant in Germany (it is size dependent, some other dimensions are made in Conti plants in Portugal) so I thought they could be a good choice as I mostly drive in town with mild winter conditions, without heavy snowfall, but I need winter tyres in order to be legal on the road. And they are no disappointment by any means, really good budget tyres. Dry grip is excellent, nothing to complain about. Wet grip is very good, which is surprise for a budget tyre, as they often fail in this field. No breaking or handling issues, whatever the weather. Good road feedback for a winter tyre of this profile. Also pretty quiet for a winter tyre with directional tread. Good, but not excellent, grip and handling on snow, you may have to use chains in heavy conditions. Tread depth was 8.5 mm when fitted, now (after 15k miles) they are at 6.2 mm. Could be better but this is not surprises as I use them on a front axle as all-season tyres. If bought all 4, with regular F/R swap, they could make about 35k till 4 mm mark. Even in my case they will live long enough till next autumn, as I plan to put GY Vector4Seasons gen-3 SUV on all wheels. If I would be on a thin budget, I would not hesitate to buy them again, very good value.