The Uniroyal MS plus 66 is a Touring Winter tyre designed to be fitted to Passenger Cars.
This tyre has been replaced by the Uniroyal MS Plus 77.
Tyre Reviews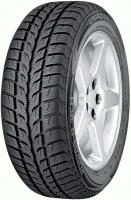 2012 Tyre Tests

2011 Tyre Tests

2010 Tyre Tests
| Size | Fuel | Wet | Noise | Weight |
| --- | --- | --- | --- | --- |
| 135/80 R13 70Q | G | C | 71 | 4.83kgs |
| 195/65 R14 89T | F | C | 71 | 7.39kgs |
| 225/60 R15 96H | F | C | 71 | 9.27kgs |
| 245/40 R18 97V XL | F | C | 72 | 10.55kgs |
Sorry, we don't currently have any questions and answers for the Uniroyal MS plus 66. Why not submit a question to our tyre experts using the form below!
Ask a question
We will never publish or share your email address
Top 3 Uniroyal MS plus 66 Reviews
Given
90%
while driving a
SEAT EXEO ST TDI 170CR
(225/45 R17) on
a combination of roads
for 8,000
average
miles
used on our exeo sport , audi a4 ,these are a little softer in peak of summer but good all season as wetravel through lots mud water not much snow last year great for tailgaters due to sheer amouny of water displaced xl for our sport estate allways had wranglers on the 4x4 these are better in mud etc .
Given
92%
while driving a
Peugeot 307
(190/65 R15 H) on
a combination of roads
for 0
average
miles
Very good tyre in dry and wet conditions. Grip in snow is superb, although on icespots could do better!
Great tyre quality/price!
Would definately buy again!
Big difference with normal summer tyres for sure!

Given
90%
while driving a
Lexus IS200
(205/50 R17) on
a combination of roads
for 300
average
miles
Not run these very long, so can't comment on longevity, but so far I've been thoroughly impressed. Bought these second hand (allegedly with under 2000 miles on them) for this winter, and fitted them Dec 1st, and so far used them once in snow, and a few times in the rain.

SNOW : massively impressed. Granted it was only a couple CM, but being a RWD car, I was expecting slip and spin on the snow and ice, and the day it snowed 2 BMW's and a Merc all tried and failed to get out of the estate (up a slope). I just cruised out like it was nothing. Likewise, down and up the next little hill, cars were struggling, even FWD, but I just poodled up with no TRC light flashing and no sliding. Their performance on the white ice was equally impressive; both moving off from standstill, and braking to standstill too. The only time the TRC light came on was moving from standstill on black ice, with just a little bit of off camber tramping - but then, you can't change the laws of physics, so still very impressed.

RAIN : Again, very impressed. Long drive (175mi) on the M11/M25/M4/A4 this eve, been raining all day more or less non stop and LOTS of standing water, including some deepish stuff on the A4. Granted, you slow down for the deeper stuff, but on the motorways, doing 70-80mph and hitting the standing water, there was not even a hint of aquaplaning. No snatching, no pulling, nothing. Just glided through. Even crossing the white lines, which can sometimes be a little slippery in the wet, gave no indication you were doing so. They are a VERY reassuring tyre in the wet, and drove nice and true, with healthy braking.

DRY : First thing I noticed when comparing them to the Hankook V12 Evo summer tyres I swapped from, was that the Uniroyals are a bit softer, in feel, than the Hankooks. This may or may not be down to, or at least attributed to, the taller side walls (Hankook's are 215/45's and the Uniroyals are 205/50's). It's possible the side walls are more forgiving than the Hankook's, resulting in a tiny bit more "roll" when cornering. But that's not to say the grip is "off" with the Uniroyals; the Hankook's are just a little bit more sure-footed is all. A great tyre tester in the dry (and wet for that matter) is the S-bend slip road from the M25 to the M11; nicely banked, long sweeping S-bend that tightens just after each apex. The Hankook's hold through that, in the dry, at about 80mph. The Uniroyals held nicely at about 70. I didn't push them harder through it, as it was only the 2nd day I had them on, but they'd probably hold just as nice at 75, though I'm not sure they'd hold identically to the Hankook's at 80mph.

All in all, for the colder, wetter, winter months, these Uniroyals are a great bet, in my opinion, and so far I've been really impressed. Only time, and mileage, will tell how long they last. Likewise, only wear will indicated when their snow capabilities drop off, but for now they've got about 7-8mm of tread across each tyre, and they coped great in the (albeit little) snow we've had, and were fantastic on the wet, rain soaked motorways. They are not as quiet as my Hankook summer tyres, but by no means are they a noisy tyre. You have to expect a little increase in road noise, considering the larger grooves and multitude of sipes on them.
Have you driven on the Uniroyal MS plus 66 tyre?
Have YOU got experience with the Uniroyal MS plus 66? Help millions of other tyre buyers
Latest Uniroyal MS plus 66 Reviews
Bought a set of four for winter use. I may have a Freelander but your car is only as good as your tyes. These have been great in the winter. Not just snow but when it is cold, wet and horrible. All four corners seem clued to the road. Not many people drive to close behind you due to all the water/spray they chuck out.

We live in the midi Pyrenees, in the foot hills of the mountains, so get a lot of snow, I had uni royals winter tyres fitted and I was able to drive up to our local ski resort which hadn't been snow plowed, most people were fitting chains at the bottom to get up, we just carried on, this was in a renult scenic normal car, a few small slips here and there but we got up! I think these tyres represent great value for money, we now have an Audi all road and have just ordered our uni winter tyres, 4 tyres and delivered to France for under 500 pounds!
I recently bought Uniroyal tyres as my first ever winter tyres. It is the best purchase i have ever made and have felt the benefit of the extra grip and road handling in the wet and colder mornings. The give much better grip when braking and make the feel of driving much safer.