The Westlake SW 608 is a Touring Winter tyre designed to be fitted to Passenger Cars.
Tyre Reviews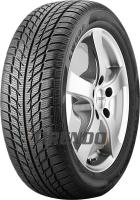 2020 Tyre Tests

2018 Tyre Tests

2017 Tyre Tests

2014 Tyre Tests

2013 Tyre Tests

2012 Tyre Tests
Sorry, we don't currently have any label data for the Westlake SW 608
Sorry, we don't currently have any questions and answers for the Westlake SW 608. Why not submit a question to our tyre experts using the form below!
Ask a question
We will never publish or share your email address
Top 3 Westlake SW 608 Reviews
Given
19%
while driving a
Ford Ranger
(270/70 R15 S) on
mostly country roads
for 300
easy going
miles
Respected officer,
We have 500 vehicles LCV and LMV, SUV.We are buying many tries in month.
now we are planning to stop buying weatleak tries. Because the tyre life is very less and no quility. Only in 5ooo km and 1 and 6 months life is finish.
kindly I advice improve your quility....If you want potos kindly send yours mail ID . I will send you.........
Given
10%
while driving a
Kia Motors
(155/70 R13) on
mostly motorways
for 10
average
miles
16 months and 10,000 miles after fitting, new, failed MOT. Worn to below legal limit.
Given
53%
while driving a
Rover 75 auto
(225/45 R17) on
mostly town
for 9,000
average
miles
My car came fitted with a brand new set - I expected to have to change them quite soon but 2 years plus on they seem quite reasonable - I have done approx 9000 miles on them. I do find them quite a noisy tyre though
Have you driven on the Westlake SW 608 tyre?
Have YOU got experience with the Westlake SW 608? Help millions of other tyre buyers
Latest Westlake SW 608 Reviews
Only had the two fronts replaced with these a week ago but did notice an immediate improvement on comfort and handling than the two Avons that came off (down to the legal limit). So far really happy with them, haven't had the chance to test in wet yet but don't drive overly spirited so will adjust driving style to suit as need be. Excellent price and happy so far. What more can you expect from a budget?
Given
86%
while driving a
Honda Accord
(225/45 R17) on
mostly town
for 0
average
miles
Tyre been in use 3 months no issues ,good value for money
dont know how much mileage i will get but not dissapointed
with tyres up to now