2010 EVO FWD Tyre Test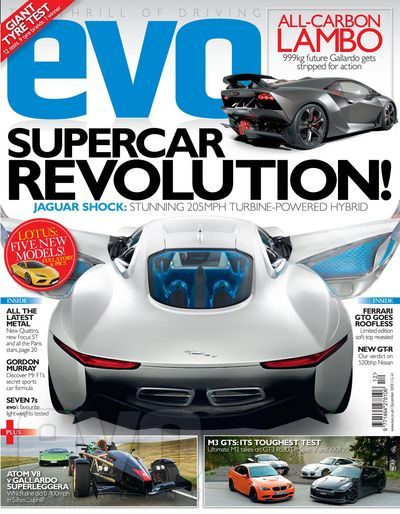 For the second time in 2010 EVO have published an excellent summer tyre test. The first test, published in July concentrated on a RWD MX5 running 205/45 17 tyres and was won by Continental with the ContiSportContact 3. In this tyre test EVO have used a Renaultsport Megane 250 Cup wearing massive 235/35 r19 tyres to test 9 ultra high performance / max performance tyres.
Unlike a number of the German tyre tests, EVO score by how the tyre feel almost as much as the actual data results, with 40% of the scoring based on the subjective feel scoring. The most important of these subjective tests is steering feel, and this punishes tyres like the new Bridgestone S001 which offered an excellent raw performance, but provided a somewhat numb driving experience.
The difference between the best and the worst tyre was just 1.1 seconds in the dry, showing just how close the competition is. In the wet this gap extended to 8.5 seconds with the Continental winning (81.3 seconds) and the Kumho posting the slowest time (89.8).
The Results
Continental haven taken another win proving they're the brand to beat in 2010. The Goodyear Eagle F1 Asymmetric had a surprisingly strong 2nd place thanks to its excellent wet grip and positive feedback while the Pirelli P Zero K1 rounded out the top 3 thanks to an excellent performance, just let down by a poor aquaplaning score.
Total: 1284.2
Dry: 299.4
Wet: 497.5
Subjective: 198.3
Comfort: 100
Rolling Resistance: 91.2
Overall: 97.8

A strong all round performance, setting the standard in many tests. Strongest tyre in the dry and performed very well in the wet. Excellent subjective steering feel.

Slightly noisy ride


Read Reviews Buy from £138.20

Total: 1214.7
Dry: 288.5
Wet: 460.9
Subjective: 192
Comfort: 98.6
Rolling Resistance: 79.2
Overall: 95.5

An impressive all rounder scoring extremely well in the wet grip and subjective handling tests

High rolling resistance


Read Reviews Buy from £168.72

Total: 1235.2
Dry: 292
Wet: 460.9
Subjective: 190.6
Comfort: 100
Rolling Resistance: 96.3
Overall: 95.4

Shadowing the 2nd place Goodyear in most of the test, the Pirelli has excellent handling in both the dry and wet and gives a surprisingly quiet and comfortable ride

Poor result in the aquaplaning test


Read Reviews Buy from £153.41

Total: 1221.7
Dry: 294.2
Wet: 466
Subjective: 177.7
Comfort: 97.1
Rolling Resistance: 93.8
Overall: 92.9

Giving the fastest time in the dry handling test the Michelin is the sportiest tyre of the group. Excellent steering feel makes this a tyre for drivers

Slightly weak aquaplaning results and the sporty nature of the tyre gives a slightly harsh ride


Read Reviews Buy from £176.14

Total: 1181
Dry: 288
Wet: 443.2
Subjective: 175.7
Comfort: 95.7
Rolling Resistance: 87.1
Overall: 91.3

The Toyo proved to be a strong tyre in the dry

Worst curved aquaplaning results and poor scores in the wet handling tests.


Read Reviews

Total: 1197
Dry: 292.7
Wet: 463.9
Subjective: 169.3
Comfort: 90
Rolling Resistance: 90.3
Overall: 90.8

A great tyre in the dry and pretty decent in the wet too. Scored well on the road and the dry track for feel

High road noise and choppy ride


Read Reviews

Total: 1206.6
Dry: 290.1
Wet: 482.9
Subjective: 164
Comfort: 91.4
Rolling Resistance: 87.6
Overall: 90.6

A good performer in both the wet and dry

A lack of steering feel leaves the tyre feeling average


Read Reviews Buy from £139.99

Total: 1179
Dry: 292.3
Wet: 451.5
Subjective: 150.6
Comfort: 95.7
Rolling Resistance: 100
Overall: 88.9

Lowest rolling resistance and competitve results in the objective dry tests

Woolly feeling in the wet. Safe rather than fun.


Read Reviews

Total: 1145.5
Dry: 284.7
Wet: 439
Subjective: 148
Comfort: 92.9
Rolling Resistance: 93.4
Overall: 87.5

Good dry pace

Poor wet performance, lowest subjective score.


Read Reviews
Pick up a copy of EVO issue 150 for the full results.
Discussion:
comments powered by