Apollo Alnac 4G All Season
The Apollo Alnac 4G All Season is a Touring All Season tyre designed to be fitted to Passenger Cars.
Tyre Reviews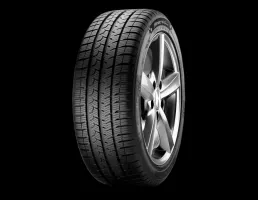 2021 Tyre Tests

2020 Tyre Tests

2019 Tyre Tests

2017 Tyre Tests

2015 Tyre Tests
Sorry, we don't currently have any label data for the Apollo Alnac 4G All Season
Sorry, we don't currently have any questions and answers for the Apollo Alnac 4G All Season. Why not submit a question to our tyre experts using the form below!
Ask a question
We will never publish or share your email address
Alnac 4G All Season Prices
Top 3 Apollo Alnac 4G All Season Reviews
Given
63%
while driving a
Suzuki Ciaz
(195/55 R16) on
mostly town
for 0
easy going
miles
guys plz go for this tyre , bec they don't believe in quality .i just purchase brand new ciaz an in 4 month . on right side front have one big buble. an company decline my request ,..

Given
89%
while driving a
Volvo S80 2.4 petrol
(225/50 R17 V) on
a combination of roads
for 3,472
average
miles
Purchased a set of Apollo Alnac 4G all season tyres to replace Dunlop summer tyres. Garage recommended them on strength of high wear rate for all season rubber and good handling compromise. Garage says Apollo (India) owns Vredestein and these tyres are marked on sidewall Made in Netherlands. Good wet and dry handling. Comfortable even in extreme cold -5C temperatures. Coped extremely well during cold spell including snow although sheet ice required a good run up in order to beat traction issues. Did not get stuck at all in snow unlike plenty of my neighbours in SUV's (with summer tyres) who couldn't understand how I kept making it up our hill. Very amusing. UK government should encourage all season m+s tyres to everybody as we have such mixed weather/temperatures. Highly recommended.
The all-season tire that made me decide to not ever buy all-season tires again. In every circumstance it manages only just; not enough grip in the summer when driving 'sporty', and not a lot of grip in the wet and winter at all. Not impressed by this tire. Plus side: it lasts long. By the end of lifetime (50.000 - 60.000 km) uneaven wear and unbalance.
Have you driven on the Apollo Alnac 4G All Season tyre?
Have YOU got experience with the Apollo Alnac 4G All Season? Help millions of other tyre buyers
Latest Apollo Alnac 4G All Season Reviews