The Goodride SW602 is a Touring All Season tyre designed to be fitted to Passenger Cars.
Tyre Reviews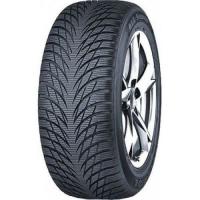 Sorry, we don't currently have any label data for the Goodride SW602
Sorry, we don't currently have any questions and answers for the Goodride SW602. Why not submit a question to our tyre experts using the form below!
Ask a question
We will never publish or share your email address
Top 3 Goodride SW602 Reviews
In the snow last December in Scotland they were worth every penny, and again February this year 2012 in the south of the country. Would have been stuck without them
Given
87%
while driving a
BMW 3 series
(195/65 R15) on
a combination of roads
for 5,600
spirited
miles
Awesome cheap tyres! They are great for wet and snow - using them on a RWD car - i have no problems with handling and stopping even at higher speeds.
Highest speed done with 4 of them - 190km/h on dry , 130 on wet and 100 on lightly snowy. Considering i live near a mountain and i usually go in winter conditions - those tyres are great bang for the buck! Only the Alpin Pilot A5 are better - but yet the price is also greater!
Given
80%
while driving a
Citroën C3
(/65 R15) on
mostly town
for 22,000
average
miles
I selected this tire for a citroen c3 (1100 and around 60hp) because of their cost compared to the EU label grades. Before this set I switched summer tire (bridgestone turanza) and winter tire (goodyear). I live in north Italy, around Milano. Summer is hot, winter is not so cold with very few snow. In my opinion the Goodride SW602 are the perfect tire for this kind of car. No particular noise, great on wet, fuel consumption equal to the summer tire, and after 22000miles they worked great with 6in of snow.
Have you driven on the Goodride SW602 tyre?
Have YOU got experience with the Goodride SW602? Help millions of other tyre buyers
Latest Goodride SW602 Reviews