The Fortuna F2000 is a High Performance Summer tyre designed to be fitted to Passenger Cars.
Tyre Reviews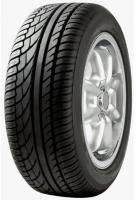 Sorry, we don't currently have any label data for the Fortuna F2000
Sorry, we don't currently have any questions and answers for the Fortuna F2000. Why not submit a question to our tyre experts using the form below!
Ask a question
We will never publish or share your email address
Have you driven on the Fortuna F2000 tyre?
Have YOU got experience with the Fortuna F2000? Help millions of other tyre buyers
Latest Fortuna F2000 Reviews
Given
89%
while driving a
Nissan Primera
(225/45 R17) on
mostly motorways
for 20,000
average
miles
I got these as a cheap set on my old car that I use for commuting and runs to the tip. I didn't want to spend a lot as the car has nearly 200,000 miles on the clock and a new set of tryes are probably worth more than the car.....but it just keeps going.

I was very surprised at how good these tyres are for the money, they offer excellent grip in both the wet and dry, are quiet and have done about 20,000 miles so far and have plenty of life left in them.

They seem to be the holy grail of budget tyres as they offer good grip, low noise and seem to be lasting well. They may not be a track day tyre but for a family estate they are excellent.