The Tomket Sport Series 1 is a High Performance Summer tyre designed to be fitted to Passenger Cars.
Tyre Reviews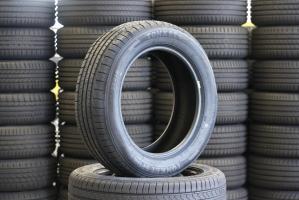 Sorry, we don't currently have any magazine tyre tests for the Tomket Sport Series 1
Sorry, we don't currently have any label data for the Tomket Sport Series 1
Sorry, we don't currently have any questions and answers for the Tomket Sport Series 1. Why not submit a question to our tyre experts using the form below!
Ask a question
We will never publish or share your email address
Top 3 Tomket Sport Series 1 Reviews
Given
67%
while driving a
Skoda Fabia 1.4
(195/55 R15 V) on
mostly town
for 6,000
spirited
miles
Had them on the car for 15 months now. Bought them becouse of the good performance grades they recived online. And becouse they were the cheapest tyre in this dimension for an mk1 Skoda Fabia 1.4 8v. At first the dry grip seemed about 1/4 better than the previous tyres i got rid of. The Uniroyal rain experts in 175/65 14s. Wet grip was about equal :P Then i found some rough tarmac and gave them a good grating to remove any of the residual wax they came with when they were taken out of the moulds. My two cents at least o.O After that grip in the dry and in the wet improved about 1/4 for the better. Wich now makes them quite usable for lightly spirited driving in most but not all scenarios. The biggest suprise was in the winter in the dry during sub zero temperatures. Where the Uniroyals became hardened giant plastic bath plugs the tomkets kept there grip both during cornering and braking. As for snow there actualy what you would expect from a summer tyre. There better than driving on rims :D So my best results with them were after getting a bit of heat into them with five or six emergency stops. That should give you about an equal gain in terms of wet and dry braking and cornering grip. Handling in the dry can be decent as long as you use the brakes to transfer the weight of your vehicle around. Wet handling is not very good unless you are on relatively new ish tarmac. So in conclusion i would give them a mid range grade for dinamics and would recomend them for someone who needs a solid summer set that won't wear fast and won't brake the bank ;D Just be careful on OLD and WORN SMOOTH tarmac. Now when is that slalom race .....
Good grip, wet and dry. Feel fine, no issues.
Awful, fell apart almost as soon as put on. Wouldn't use their services ever again if they offered to repair and pay me
Have you driven on the Tomket Sport Series 1 tyre?
Have YOU got experience with the Tomket Sport Series 1? Help millions of other tyre buyers
Latest Tomket Sport Series 1 Reviews