The Achilles Winter 101 X is a Touring Winter tyre designed to be fitted to SUV and 4x4s.
Tyre Reviews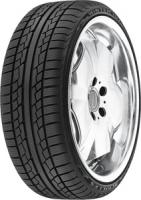 Sorry, we don't currently have any label data for the Achilles Winter 101 X
Sorry, we don't currently have any questions and answers for the Achilles Winter 101 X. Why not submit a question to our tyre experts using the form below!
Ask a question
We will never publish or share your email address
Have you driven on the Achilles Winter 101 X tyre?
Have YOU got experience with the Achilles Winter 101 X? Help millions of other tyre buyers
Latest Achilles Winter 101 X Reviews
Last winter i bought a new car and i was a bit late for buying winter tires. I had ordered premium tires online, which never arrived. Not knowing if I would get the money back, I decided to buy cheap tires and the choice was simple. I bought again the Achilles Winter 101x that I had already been able to appreciate on my Golf, this time in the XL version. I am very satisfied with my purchase, the XL version makes driving more precise and sporty. On the snow the traction is really good, and even in the wet the sense of safety is constant. The noise level is low, but the fuel consumption increases a bit, as can be expected.
Given
90%
while driving a
SEAT 1.4 TSI
(225/45 R17) on
mostly motorways
for 2,500
spirited
miles
I picked up my car in January which came with summer tyres so I figured I would buy a cheap winter set to survive on until spring. I rolled out of the dealers' into 25cm snow and although I felt immediately that these tyres are good. I had good control over the car taking the circumstances into consideration. Previously I had a premium set of tyres on my previous car and difference is huge. The first thing I noticed is that they were very silent compared to the winter tyres I was used to and the ride was very comfortable. On my first drive, I tried to go up on a steep hill covered in fresh snow (to my parent's house as I bought the car in my hometown) and although I failed to go up completely, there was a good amount of grip in the snow for a while. I didn't give more tries with more momentum as it was a brand new car, so I parked on the side of the road in deep snow. Hours later I had no difficulties to get going, although I parked in 20-25cm snow. The handling is just perfect for my taste, not squishy in the corners, but still soft enough to feel the grip. I just love these, they are amazing so far. Will update my review later on, when they ran more kilometers.
I purchased these tires for the cheap price. I wanted to go to the mountains in safety, and enjoy some snow. I could appreciate these tires on snowy surfaces, even late at night when the snow threatened to freeze. The traction is extraordinary, and the feedback gives a feeling of security. I was worried about the official reviews, because of the poor performance in the wet, but even in this case Achilles does not disappoint. The wear of the tread is very low, confort is great, and stability on the dry is always guaranteed. I am sincerely satisfied and recommend it to those who do not have access to premium tires.