The Insa Turbo EcoEvolution is a Touring Summer tyre designed to be fitted to Passenger Cars.
Tyre Reviews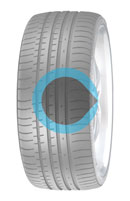 Sorry, we don't currently have any magazine tyre tests for the Insa Turbo EcoEvolution
Sorry, we don't currently have any label data for the Insa Turbo EcoEvolution
Sorry, we don't currently have any questions and answers for the Insa Turbo EcoEvolution. Why not submit a question to our tyre experts using the form below!
Ask a question
We will never publish or share your email address
Have you driven on the Insa Turbo EcoEvolution tyre?
Have YOU got experience with the Insa Turbo EcoEvolution? Help millions of other tyre buyers
Latest Insa Turbo EcoEvolution Reviews
Given
93%
while driving a
Vauxhall Corsa Sxi
(195/55 R16 H) on
mostly town
for 1,000
easy going
miles
If you are actually looking for mid-range priced tyre at a very low cost, then I highly recommend that you really consider purchasing remould / retread car tyres. Remould / retread tyres are made to high quality standards nowadays, and are both heavily tested and regulated by the ECE to ensure they are safe to use. These type of tyres are far more environmentally-friendly as well, when compared against the manufacturing process of a new car tyre.

Furthermore, remould / retread tyres function identically to newly manufactured tyres, and can, therefore, reach the same speeds as their brand new equivalents, at fraction of the price.

I always use to purchase the German made, King Meiler, all-season car remould tyres for my Corsa SXI, but as Insa Turbo now produce a summer season remould car tyre that actually fits my vehicle, then I have decided to switch to this particular Spanish brand instead.