The Maxtrek TREK M7 is a High Performance Winter tyre designed to be fitted to Passenger Cars.
Tyre Reviews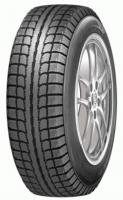 Sorry, we don't currently have any label data for the Maxtrek TREK M7
Sorry, we don't currently have any questions and answers for the Maxtrek TREK M7. Why not submit a question to our tyre experts using the form below!
Ask a question
We will never publish or share your email address
Top 3 Maxtrek TREK M7 Reviews
Love my brand new Maxtrek Winter Tires. I live in the Yukon, our winter's are long and cold. Road's can be very icy and snowy. These Tires stick on icy roads, absolutely no problems in deep snow either. If you would like to buy a great Winter Tire, you can buy the Maxtrek Winter Tire without a second thought. I can not give any rating on wear yet, because I just bought these Tires in September.
Given
18%
while driving a
Honda Accord
(225/45 R17) on
a combination of roads
for 8,000
spirited
miles
Very bad tire.
Given
27%
while driving a
Honda Civic 1.8
(225/45 R17) on
a combination of roads
for 13,000
average
miles
Maxtrek are total garbage. Dont waste your money on these.
Have you driven on the Maxtrek TREK M7 tyre?
Have YOU got experience with the Maxtrek TREK M7? Help millions of other tyre buyers
Latest Maxtrek TREK M7 Reviews
Living off road in North Yorkshire, England, I know how important tyre choice is and recently replaced my 1998 Subaru Forester with a later 2005 model. It came in November already fitted with four new Maxtrek Trek M7's, we have a little snow and a lot of ice right now but these tyres are up to it ! !
Given
78%
while driving a
Lexus RX350
(235/60 R18) on
mostly town
for 0
average
miles
I live in Vancouver BC Canada we had plenty of snow and our streets were awful to drive, my tires gave a superb performance never got stuck, a little gas a little brake effort that's all it took to get out of a sticky situation. Make sure pressure is at normal setting. Unfortunately many drivers here believe that all season tires are good they found out otherwise. Never push the limits of the tire capability and weather situation.
Given
64%
while driving a
Skoda Octavia vRS
(225/40 R18) on
a combination of roads
for 8,000
average
miles
It's a very cheap budget winter tyre so it all depends how much you are expecting.

I run 4 of these on my 2011 Skoda Octavia vRS TDi. The car has been remapped to 205hp (170hp original) but i run standard sized 225/40 18 during the winter.

At £45 a corner I really wasn't expecting much form these tyres but I was pleasantly amazed at how good they were. I also have a 2015 BMW 520d M-Sport and I run Pirelli Sotozera 3 on that. These Maxtrek aren't as good as the Pirellis but that's the difference between £180 for 4 tyres and over £800 for 4 on the BMW.

With that in mind rate the Maxtrek very highly. They give good grip in cold, dry and wet conditions and outstanding grip in snow and ice.

The greatest downfall for me was the build quality of the tyres. They needed a lot of weights to get them balanced, and i do mean a lot. Even then there is still a balance issue and a slight vibration through the steering. They are also a little noisy but then that is to be expected form a winter tyre.

I see on some reviews that they get really poor marks for fuel efficiency. I have not experienced this at all. I travelled from the UK to the French Alps and back recently. At a constant 80mph I averaged 54mpg. I did the same run in the summer on high quality brand summer tyres and averaged 55mpg.

Would i buy again? Most probably.