The Tigar Winter 1 is a Touring Winter tyre designed to be fitted to Passenger Cars.
Tyre Reviews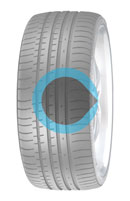 Sorry, we don't currently have any label data for the Tigar Winter 1
Questions and Answers for the Tigar Winter 1
2016-10-28 - Are the winter 1 tyres really better in light to medium snow than syneris tyres or is there not much difference . thankyou
Unfortunately we don't have any experience with the Tiger Winter 1 vs Syneris winter options.
---
Ask a question
We will never publish or share your email address
Top 3 Tigar Winter 1 Reviews
Very good quality/price ratio.
Good grip on dry and wet, mostly on motorways. A little noisier on high speeds.
Didn't have problems on snow either, as car was RWD.

After two winters, tires was on half.
I would recommend them.
Given
66%
while driving a
Ford Focus MK1
(185/65 R14) on
a combination of roads
for 3,100
spirited
miles
Bought these in autumn 2014, they were the cheapest winter tyres of this size at the time.
Good on snow, not very good traction on wet sleet or ice
Dry braking is long.
After 5 years they still had good elasticity.
Given
91%
while driving a
Mercedes Benz B200cdi
(205/55 R16) on
mostly motorways
for 20,000
average
miles
Excellent tire, quality for price best ratio, have had using on 3 cars in last 7 years commuting daily on harsh road conditions, never had puncture or flat tire. Excellent milleage, a bit noisy but nothing serious. Safe, good response
excellent grip on rain, especcially in snow. Only and only... must be removed on time, as soon winter is gone with rise of temperatures and summer warm roads.... these tyres will be worn out in matter of month... Apart of this go for it... Highly recommended
Have you driven on the Tigar Winter 1 tyre?
Have YOU got experience with the Tigar Winter 1? Help millions of other tyre buyers
Latest Tigar Winter 1 Reviews
I was very surprised that these tires would stay in excellent shape this long because they were some of the cheapest I could buy. I planned to change them after two winters, but they are still going strong, great value for the price.
Given
44%
while driving a
SEAT 1.4 TSI
(225/40 R18) on
mostly town
for 3,000
average
miles
seat leon fr modeli için geçen sene aldım yağmurlu yollarda fren ve çekiş zayıf,karda yol tutuşu ortalama değerde 5000 km yol yaptım aşınma yok ama tekrar bu lastiği almam.
dimension 195/65 15. bought it at the end of 2013. They are really bad at wet breaking. ABS activates every so often..
summer tyres are much safer afaik on the wet surface, no matter the temperature.

On the other hand, I have no negative comment regarding the tyre on snow surface which is rare where I live - not rare as in it rarely snows, but rare as they clean it up and do the salting which melts the ice rather fast.