The Tracmax Radial F101 is a Touring Summer tyre designed to be fitted to Passenger Cars.
Tyre Reviews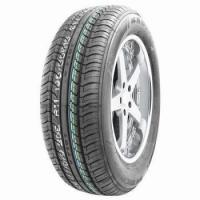 Sorry, we don't currently have any label data for the Tracmax Radial F101
Questions and Answers for the Tracmax Radial F101
2016-07-05 - Hi, I'm looking for stockists of Tracmax in Western Cape, South Africa? I purchased mine in Durban, Kwazulu Natal and moved, thus would like to replace my tyres with Tracmax again as I've had excellent wear on them.
Unfortunately we are UK based and have no contacts in the South African market. We suggest speaking to local dealers.
---
Ask a question
We will never publish or share your email address
Top 3 Tracmax Radial F101 Reviews
I purchased my tyres in September 2014 and since then did about 60 000kms and now I am needing to replace. They were reasonably priced, wrong, quite cheap in comparison with Continentals and more hard wearing. The Continentals were soft and I had issues and never had any issues with the Tracmax. I drove on dirt roads and tarred roads and never ever had issues. Sad, as I moved towns, now to try and find a supplier in my area. Really Great brand
Given
34%
while driving a
Honda CIVIC 1.6 VTEC
(225/45 R17) on
a combination of roads
for 8,000
average
miles
Good grip in the dry. Lots of road noise. Terrible grip in the wet. Tyre tread is peeling off like a re-tread. Would not recommend to anyone even for the price. If I die as a result of the peeling tyre before I replace the tyres in 2 days time, I will be very upset...
Given
27%
while driving a
Toyota corolla
(225/45 R17) on
mostly motorways
for 10,000
average
miles
Just had to replace my second tyre within 2mths for "separation". the webbing separates and gives a hell of a handling issue.
Have you driven on the Tracmax Radial F101 tyre?
Have YOU got experience with the Tracmax Radial F101? Help millions of other tyre buyers
Latest Tracmax Radial F101 Reviews
Given
37%
while driving a
Audi A4 Avant
(245/40 R18) on
a combination of roads
for 10
average
miles
Those tyres are lethal when the roads are wet... ordered a different pair of tyres to replace these tracmax, I'm having lots of fun destroying them with wheel spins for now until the new ones are fitted.

If you value your life, don't buy those tyres. Dangerous is an understatement.
Given
83%
while driving a
Mitsubishi Evolution
(225/45 R18) on
mostly country roads
for 10,000
spirited
miles
Updating my previous review, I have now replaced the rear Falkens with Tracmax's, which I now have all round. The treadwear claims to be 180 but the fronts are now nearly a year old and are still about 70%. Ally this to their ridiculously low price and it makes them a serious contender. My only hesitation is that they're not too confidence inspiring in the wet, but since I don't take corners at full chat in the rain that's not a big deal.
Due to poor wheel alignment on my Evo X (juiced by TMR to 270kw) I was forced to replace the fronts at short notice and could only afford cheapies. However, the Tracmax are comfortable, sticky and not unpleasant to look at. Wet grip is ok provided you drive within your limit, noise is better than the Falkens or even the stock Dunlops so much that I often forget I'm driving a chiropractor's wet dream. The Tracmax go where I point them, feel less 'springy' than the Falkens and are undoubtedly the best tyre I have ever bought for $140 (Australian) . Of course I haven't tracked them and can't comment on wear yet. I do most of my driving on country roads and freeways, and I want a tyre that doesn't force me to slow down for corners, and allows my wife to drag HSV's and M3's at the lights enroute to her meth dealer. She's unbeaten as yet and I've yet to hear a chirp from the tracmax. Best $280 I ever spent on front tyres.