The Yokohama Advan A050 is a Trackday and Competition Summer tyre designed to be fitted to Passenger Cars.
Tyre Reviews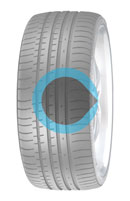 Sorry, we don't currently have any magazine tyre tests for the Yokohama Advan A050
Sorry, we don't currently have any label data for the Yokohama Advan A050
Sorry, we don't currently have any questions and answers for the Yokohama Advan A050. Why not submit a question to our tyre experts using the form below!
Ask a question
We will never publish or share your email address
Top 3 Yokohama Advan A050 Reviews
Given
75%
while driving a
Lotus Elise
(245/40 R17) on
track
for 0
spirited
miles
These tyres come in different compounds. If you get Medium compound "M", the wear is better, but wet grip suffers (forget it if it is wet and cold!!!). "G/2S" compound works better in wet, wear is the trade off, BIG time. Probably because I would push harder in these tyres.
There is also a G/S compound which is somewhere between the two, but I have not tried it.
If you are looking for good wear and only use them in dry (warm/hot) weather, there is a MH compound (which stands for medium-hard, i think) similar to the "LTS" compound made for Lotus, this would be the one to think about.
I would still prefer Bridgestone RE-11S (WS2 compound) which has grip from cold and holds MUCH better than Yokohama A050. You have to like the feel of a harder sidewall though. Wear is of course proportionately worse....
Happy motoring!
Given
64%
while driving a
Toyota GT86
(265/35 R18 W) on
track
for 0
spirited
miles
This is the fastest Yokohama tires except for slicks. There are 5 different compounds but I've seen only 3 of these compounds laying around in tire shops(G/2S, G/S, M). Also, I usually see only 2 of them on the tracks(G/S and M). Time attack guys mostly use the G/S. I'm more of an time attack guy and I've tried G/S and M (and nothing else).

M compound was disappointing. It doesn't feel any grippier than A052 and the laptime was also pretty similar to A052. Hence, I've never looked back after that. G/S is about 1% faster than A052, regardless of tracks. However, it has a very narrow window of peak performance. Which means you only got one shot or maximum two shots per session, because you won't be able to get the same time even if you do one or two cooling laps.
Given
76%
while driving a
Honda Civic
(215/50 R15 S) on
mostly town
for 0
average
miles

I'm very happy with comfort, I didn't expect soo much form tires of this kind. Driving feeling is special, much different from regular tires, I don't know how to describe but it's really nice how predict the handling can be if the car is tuned properly, If you suspension can't handle so much grip as these tires offer, then these tires can't do their job at their best..
Dry grip is just breathtaking!

Tires are still so sticky even if they're old, they pick-up every last piece on the ground, it's kinda frustrating if you run car without inner fender guards.

As for the bad thing, I don't recommend them for wet surfaces at all. Tire wear is very high, they have have very limited life, but hey this is perfectly normal, if the tire have superb grip on dry surfaces they fade away fast! I still rather run tires that are used to be driving hard and gives u the best performance than tires with "400 tread wear" and you unmount them before they even worn-out because they're getting old and rubber became hard that means bad tire.

Have you driven on the Yokohama Advan A050 tyre?
Have YOU got experience with the Yokohama Advan A050? Help millions of other tyre buyers
Latest Yokohama Advan A050 Reviews
Given
83%
while driving a
Mazda rx7
(225/45 R17) on
track
for 2,000
spirited
miles
Best rspec radial by a long way

Used on track only so not sure how they are on the road

Benefits
Unbelievable feel
Massive grip from cold
Easilly 1 second / 60 sec lap quicker than any other rspecs.
Grip consistent till completely worn.

Disadvantages
Price
Very high wear rate ( well you are going allot quicker )

For outright speed / race / time attack there is no better tyre.

For track days / supersprint and road use .. Achillies 123s is a better tyre