Goodyear Assurance Triplemax
The Goodyear Assurance Triplemax is a Premium Touring Summer tyre designed to be fitted to Passenger Cars.
This tyre has been replaced by the Goodyear Assurance Triplemax 2.
Tyre Reviews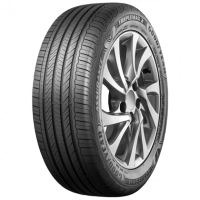 Sorry, we don't currently have any magazine tyre tests for the Goodyear Assurance Triplemax
Sorry, we don't currently have any label data for the Goodyear Assurance Triplemax
Sorry, we don't currently have any questions and answers for the Goodyear Assurance Triplemax. Why not submit a question to our tyre experts using the form below!
Ask a question
We will never publish or share your email address
Top 3 Goodyear Assurance Triplemax Reviews
Given
90%
while driving a
Toyota Altezza
(215/45 R17) on
mostly town
for 3,000
average
miles
I am driving on my Toyota Altezza with this tyre. I felt a dramatic difference in the feel of the drive from my old tyre. This is a sporty car and entry level luxury car. Grip is superb even in high speed cornering. Reasonable price with all god features.I am driving in Colombo, Srilanka. Very triffic roads. Infrequently in highways too. I am not commenting about the durability now because of I drove only a 4000km on these tyres. However, I can assure it will last longer because even after 4000km, tyres are looking like new. Treadwear is 320. It is good. In short, this is a tyre with all features like grib, comfort and durability in good balance with reasonable price. Good tyre for a sporty and high profile car.
I had used for 10,000km for this tires. So far so good. The grip is superb especially for braking distance during dry and surprisingly during wet condition. Feel very confident on this tires. Comfort wise it was considered good also.
Given
89%
while driving a
Nissan Juke
(215/55 R17 V) on
mostly motorways
for 43
average
miles
I changed to these after my stock tyres "expire" at 60,000km. I have been on Assurance Triplemax for close to 70,000km so far. The tyres are now 3 years plus old. One of the tyre sidewall is a little damaged after I drove a short distance with a puncture.

The tyres have good grip in dry condition. Wet condition grip is also very good. They seldom hydroplane, probably due to the deep & wide groves to channel water out. There is still decent amount of thread left, after 70,000km and tyre rotations every 10,000km. Unfortunately they don't have it in Singapore or Malaysia at this moment. I will replace my current set in a heartbeat with Assurance Triplemax if they are still in market.
Have you driven on the Goodyear Assurance Triplemax tyre?
Have YOU got experience with the Goodyear Assurance Triplemax? Help millions of other tyre buyers
Latest Goodyear Assurance Triplemax Reviews