The Nokian WR is a High Performance Winter tyre designed to be fitted to Passenger Cars.
Tyre Reviews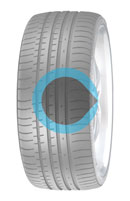 Tyre review data from 8 tyre reviews averaging 83% over 105,700 miles driven.
Sorry, we don't currently have any magazine tyre tests for the Nokian WR
Sorry, we don't currently have any label data for the Nokian WR
Sorry, we don't currently have any questions and answers for the Nokian WR. Why not submit a question to our tyre experts using the form below!
Ask a question
We will never publish or share your email address
Have you driven on the Nokian WR tyre?
Have YOU got experience with the Nokian WR? Help millions of other tyre buyers
Latest Nokian WR Reviews
Given
87%
while driving a
Hyundai elantra
(225/45 R17) on
mostly town
for 25,000
average
miles
i used these tyres over 40 k km. They were perfect in snow, even after 4 years. very comfortable, smooth and durable for al kinds of roads. i used them like all season. i mean i used in every season contuniously for 4 years. in summer they surprised me. they were also very succesfull in summer heat. their only weakness is a little bit noisy. but it's normal for a winter tyre. i was very happy with my WRs
Given
94%
while driving a
BMW 520d
(205/55 R16) on
a combination of roads
for 20,000
average
miles
These tyres transformed my BMW 5series from one of the worst cars in winter to one that goes to places where only 4 wheel drives dare go- fantastic- get yourself a 2nd hand set of smaller rims and get these on, you will not be disappointed, Also got some Nanking winters for my wives 1 series which are nowhere near as good
Given
81%
while driving a
Fiat ducato van
(225/70 R15) on
mostly country roads
for 10,000
average
miles
Couldn't find the correct nokian van tyre listed, but i had The Nokian WR C Cargo's fitted just after the first load of snow. wowowow. left the van in our road for a few days thinking it would be unwise to go out and get stuck.. how wrong i was. The grip in these tyres is amazing. My van is a Ducato with a fairly heavy load in it all the time... i was pulling other LOADED vans out of roads and up hills.
Buy them leave them all year round..will last for 40.000 miles if your carefull.
Nathan
Given
77%
while driving a
Mazda 3 Series
(225/45 R17) on
a combination of roads
for 2,000
average
miles
Great tyre, for a good price.
Given
90%
while driving a
Honda Fit (Jazz)
(175/65 R14 H) on
mostly country roads
for 2,500
average
miles
Brilliant, these tyres have allowed us to get in and out of the steep untreated country lane where we live in the recent snowy conditions on fresh, hard pack snow, ice and slush with no drama at all (by comparison, my Vaushall Insignia would barely get off the drive in the same conditions). They are unphased by standing water and grip well in the wet and are a definate bonus when it is necessary to pull off the road when passing other cars on the local single track roads. Marginally noiser than the standard tyres and a little imprecise if pushed hard in the dry, but thats not what you fit these for.
Given
74%
while driving a
Ford
(185/55 R14 H) on
mostly country roads
for 1,200
average
miles
TRACTION IN SNOW 10 OUT OF 10
TRACTION ON ICE 8 OUT OF 10
TRACTION IN MUD 9 OUT OF 10
AT ONE STAGE THIS DECEMBER I WAS THE ONLY NON FOUR WHEEL DRIVE CAR THAT COULD OUT AND THEN BACK TO MY VILLAGE (600ft EDGE OF DARTMOOR) IN FACT I STARTED GOING OUT IN THE SNOW FOR FUN. I PUT NOKIANS ALL ROUND,AS IS RECOMMENDED I WORK ON A FARM MUD EVERYWHERE THESE TYRES ARE GREAT IN THE MUD.I WILL ALWAYS BUY NOKIAN FROM NOW ON.
Given
89%
while driving a
Alfa Romeo GT 2.0 JTS
(205/50 R16 H) on
mostly country roads
for 30,000
spirited
miles
If your looking for an all round tyre for winter slush snow or muddy back roads as well as a tyre that works in heavy rain grips even better when the temperature drops this is it, I change to these tyre every october and use them through to march storing them for the rest of the year. Using Nokian V for summer use.
I had a full set of these on my old Bora as winter tyres. I thought they were excellent tyres. Dry handling was good and even acceptable for spirited driving. The rather flexi tyre walls and tread blocks made the car squirm quite a bit when cornering quickly. Wet handling was superb - the aggressive tread pattern evacuated very large volumes of water, making the car feel very planted. I drove once in snow and they were very good. The car had very good traction and were controlled under braking. In my final year of ownership of that particular car, I left the tyres on through the winter, spring and into June. They are classed as "all season" and they certainly did the job. They held up to temps in the low 20s and the handling in the dry did not really degrade either. The wear on them was also very good - for over 6 months of motorway and town driving, over 300 miles a week, shaved off about 4mm.

Highly recommended but I think you will be hard pushed to get a fitter to fit them without asking if you are sure of fitting tyres that look like they belong on the Alps.