The Premiorri ViaMaggiore is a Touring Winter tyre designed to be fitted to Passenger Cars.
Tyre Reviews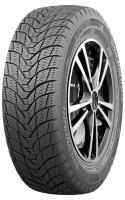 Sorry, we don't currently have any magazine tyre tests for the Premiorri ViaMaggiore
Sorry, we don't currently have any label data for the Premiorri ViaMaggiore
Sorry, we don't currently have any questions and answers for the Premiorri ViaMaggiore. Why not submit a question to our tyre experts using the form below!
Ask a question
We will never publish or share your email address
Have you driven on the Premiorri ViaMaggiore tyre?
Have YOU got experience with the Premiorri ViaMaggiore? Help millions of other tyre buyers
Latest Premiorri ViaMaggiore Reviews
Given
60%
while driving a
SEAT Leon
(205/55 R16) on
mostly town
for 1,000
average
miles
On the dry roads the car handling is ok , on hard brakes the tires are a little bit slippy but safe , but on the wet roads they are horror i have a 1.6 l engine on petrol with 102 hp , the cars is feeling like a 700 hp beast , the wheels spinning every time i go from the red light , when i turn a little bit more agressive the back of the car almost spinning around , are not safe for a driver who wants to have some pleasure moments with his car and the noise of the tire is like you have all the wheelbearings broke down. I'm not recomanded this tires.
Given
90%
while driving a
Subaru Forester
(215/65 R16) on
a combination of roads
for 8
average
miles
Wet grip seems to be the least inspiring but that also ignores the tyre's excellent grip with standing water due to the deep V-shaped sipes (grooves), which are excellent at draining water/snow/mud away from the contact patch.
Good progressive feel from the tyres gives confidence on the limit.
I bought them a year ago (11/2018), despite German review sites being very sniffy about frankly any tyre that wasn't German: these tyres came bottom of the list... except for snow and ice, where they came top. So I bought them, for use on snow and ice... Makes you wonder the point of the other tyres for winter conditions?
I kept them on over the summer, in case of mud and they still have 2/3rds tread left.
They have been used for quite a few snowy motorway trips and have never put a foot wrong when other csrs were in all sorts of trouble.
put these on my jaguar x type awd fantastic n ever got stuck once in the heavy snow and even outperformed most 4x4s on ice and snow and steep gradients little noisey but as for a winter tyre was delighted