The Rotalla RH01 E Pace is a Touring Summer tyre designed to be fitted to Passenger Cars.
Tyre Reviews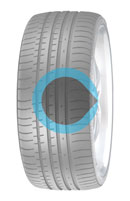 Sorry, we don't currently have any magazine tyre tests for the Rotalla RH01 E Pace
Sorry, we don't currently have any label data for the Rotalla RH01 E Pace
Sorry, we don't currently have any questions and answers for the Rotalla RH01 E Pace. Why not submit a question to our tyre experts using the form below!
Ask a question
We will never publish or share your email address
Have you driven on the Rotalla RH01 E Pace tyre?
Have YOU got experience with the Rotalla RH01 E Pace? Help millions of other tyre buyers
Latest Rotalla RH01 E Pace Reviews
Given
80%
while driving a
Kia Motors Rio
(195/55 R16 H) on
a combination of roads
for 15,000
average
miles
Very constant tire over time (30000km), it returns a good feeling in the dry, and never in difficulty even in the wet, consumption in line with expectations, I was impressed by a tire of not even 40 euros, a really good purchase in this size.

Pneumatico molto costante nel tempo (30000km),restituisce buon feeling sull'asciutto,e mai in difficoltà neanche sul bagnato,consumo in linea con le aspettative,sono rimasto impressionato da un pneumatico da neanche 40 euro,davvero un buon acquisto in questa misura.
It is hard to score the tyre rating from 1-10 since I do not know how the 10-score tyre drives like.

I can say the price is really reasonable and there is no "scared" feeling in my experience with these tyres. You will not worry about the grip or the handling if your driving style is to, at least, not make your passenger car sick.