The Wanli Snowgrip S1083 is a Touring Winter tyre designed to be fitted to Passenger Cars.
Tyre Reviews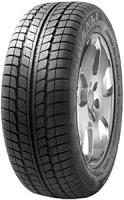 2020 Tyre Tests

2018 Tyre Tests

2014 Tyre Tests

2013 Tyre Tests

2012 Tyre Tests
Sorry, we don't currently have any label data for the Wanli Snowgrip S1083
Sorry, we don't currently have any questions and answers for the Wanli Snowgrip S1083. Why not submit a question to our tyre experts using the form below!
Ask a question
We will never publish or share your email address
Top 3 Wanli Snowgrip S1083 Reviews
Given
83%
while driving a
Ford Mondeo ST220
(225/40 R18 V) on
a combination of roads
for 20,000
spirited
miles
I've read numerous reviews on how bad these tyres are and felt I had to have my say before people get the wrong idea about these tyres. I must say that they do exactly what it says on the box. They are WINTER tyres so are designed to work at temperatures below 7 deg. If you drive aggressively at 12 deg temperatures then they will break away and feel like there is no grip in exactly the same way as a summer tyre will not work if not up to temperature. For this type of temperature you need SUMMER tyres. If you do the same type of driving when the temperature is near freezing and you will think you are on your summer track day tyres. In the snow and ice they will grip like you are on a dry road. Not all tyres are the same - just ask the F1 teams. There is no such thing as a universal tyre.
Given
19%
while driving a
Ford Mondeo st220
(225/40 R18) on
a combination of roads
for 4,000
average
miles
Had avon ice tyres in previous winters. The avons were excellent. Needed one new front tyre and the tyre shop only had wanli snow grip in my size. Replaced both fronts. Wanli............Never again. In the wet i'm probably loosing 50bhp, braking is terrible and cornering i find myself having to drive like an 80 year old micra driver just to stay on the road when i go around a corner! The front end feels like a hovercraft when you put your foot down! Avoid
These tyres was installed at a couple of 17inch rims i bought in October 2015 for the purpose of cheap winter-tyres (Nordic Winter).

Tyres are a bit woobly at cold starts, got them aligned but the technician told me that the rims didn't cause the woobling, the tyres did. He told me theywere cheap, well... not much to gain from them, then.

None the less, these tyres has now rolled approx. 15.000km from october 2015 to april 2016, and they do it, overall, great. In wet conditions they can be a tad skiddy, but no oversteer - or understeering. They do great at high speeds - my car runs out of power at 165km/h, so... but stable as hell even at that speed!

The only thing i really can put my finger on, is the tendency to wobble at cold mornings.
They need to get run warm before this wobbling-feeling goes away.
Have you driven on the Wanli Snowgrip S1083 tyre?
Have YOU got experience with the Wanli Snowgrip S1083? Help millions of other tyre buyers
Latest Wanli Snowgrip S1083 Reviews
Given
29%
while driving a
Peugeot 206 GTI 180
(205/40 R17) on
a combination of roads
for 2,000
spirited
miles
When i got theese tyres i replaced my Federal rs-r595 with theese and o boy these were bad... On the same conditions 0°C eather dry or wet they were far worse than semislicks, spinning on third gear in wet and 5th in snow or ice NA 180hp fwd car, i have to say i bought them second hand and they are 3 years old but eather way i would never buy this tyre again not even for free. They are only good for transporting car through winter legaly nothing more.
Given
53%
while driving a
Volvo S60 2.5T
(205/55 R16) on
a combination of roads
for 500
spirited
miles
Bought these whilst my alloys are being refurbished. Late October/November, about 12 degrees average. In the dry and sub 7 degrees they handled awesome. I was amazed. The temp crept up to 12+ and they were ok in the dry. Some days was 17 degrees and they were a bit all over the place as expected I guess. Then we had moist weather and as some reviews, felt like driving a hovercraft. Lethal. Swapped back to my summer tyres for now but will put back on when weather turns.
Given
66%
while driving a
BMW 520d M Sport
(245/45 R18) on
a combination of roads
for 3,000
average
miles
When the tyres were first fitted they felt lumpy for the first 100 miles or so probably due to the big tread blocks .
I have had them on my BMW during the heavy snow fall and thought they performed very well in the snow.
Average for ice driving but better grip than summer tyres like the continentals that i use on my other set of wheels.
Wet grip not the best especially if you like to drive quick.
I would say only use them during snow weather conditions and below 6c .For the money you can't go wrong but not for sports driving.



Given
99%
while driving a
Jeep Patriot
(215/60 R17) on
a combination of roads
for 10,000
spirited
miles
I've tried them in the high snow and in a snow storm as well as on ice.
on my 4x4 Jeep patriot they've been amazingly successful! I would have never expected! I've been going uphill and downhill on 1/2 meter snow and my car has never gone back!