The Yokohama G012 AT is a All Terrain and Off Road All Season tyre designed to be fitted to SUV and 4x4s.
Tyre Reviews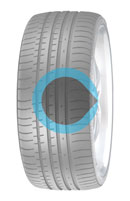 Sorry, we don't currently have any magazine tyre tests for the Yokohama G012 AT
Sorry, we don't currently have any label data for the Yokohama G012 AT
Sorry, we don't currently have any questions and answers for the Yokohama G012 AT. Why not submit a question to our tyre experts using the form below!
Ask a question
We will never publish or share your email address
Top 3 Yokohama G012 AT Reviews
These tyres are excellent. Living in the highlands of Scotland they deal with everything from dry roads to mud, ice and snow. They make such a difference to the 4 wheel drive capabilities of my vehicle and especially in snow. I would recommend these to anyone thinking of purchasing them.
Cons - you do compromise on noise and fuel consumption but not enough to make a vast difference. Peace of mind makes up for any of these concerns.
Given
79%
while driving a
Daihatsu Terios
(205/70 R15) on
mostly motorways
for 90,000
average
miles
Dry handling and dry breaking is very good. Wet handling is good but pay attention in the middle of corner to the understeer. Wet breaking is good but with the first drop of rain you have to pay a lot of attention. The wear is fantastic. I have done 90.000km and I think to do another 20.000km. In off road you can do anything..incredible tyres..shoulder very solid. But when the temperature goes under 2 celsius degree you have to drive very very quiet, especially with the snow, because the polimers of tyres soffers a lot the low temperatures.
Given
83%
while driving a
Suzuki Jimny
(205/70 R15) on
mostly country roads
for 20
average
miles
I have several hundred thousand miles of UK driving, with a lot of off road experience. I've used most of the all terrain tyres out there.( having worked in agriculture and for a major power utility ) I have used snow chains for extreme conditions in years gone by. ( nothing beats them once you get the darn things on ) We've just had another big freeze in the UK leaving very wet snow in the aftermath. I have needed to get my wife to the local hospital where she works. In the last few days these tyres have made it through every journey without resorting to the snow chains.That has included wading through fresh snow drifts two feet deep, ice, wet snow and slush.They appear to be wearing well after 20k miles, perform well on normal road driving and are good on mixed conditions and soil types off road. I was amazed at how much better they have been in the snow than my previous all terrains. I have literally been running rings round other 4x4,s, some on mud tyres, and seen many road tyre clad AWD's abandoned. All that without the chains. Definitely will buy again, especially as they are good for what we drive on normally, ie just good ol, wet uk roads.
Have you driven on the Yokohama G012 AT tyre?
Have YOU got experience with the Yokohama G012 AT? Help millions of other tyre buyers
Latest Yokohama G012 AT Reviews
I moved 2x Foresters and an Outback onto Geolanders GO12 tread because they are suv tyres with excellent sidewall protection on our unsealed roads. I do full motorway, country farm offroad river and beach driving. These tyres are well rated for my level of all round daily use and I have never had a problem with them. They complement the symmetrical awd of these vehicles I find I can go where other awd/4wd vehicles get stuck.