The Apollo Aspire XP Winter is designed to provide superb snow handling and performance on wet surfaces, ensuring peak safety during the cold seasons. A multidirectional groove and sipe design enhances driving pleasure, while a hard-wearing structure, with durable sidewall and inner construction and wear-resistant polymers in the tread compound, makes for a longer lifespan.
Tyre Reviews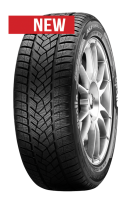 2020 Tyre Tests

2019 Tyre Tests
Sorry, we don't currently have any label data for the Apollo Aspire XP Winter
Sorry, we don't currently have any questions and answers for the Apollo Aspire XP Winter. Why not submit a question to our tyre experts using the form below!
Ask a question
We will never publish or share your email address
Have you driven on the Apollo Aspire XP Winter tyre?
Have YOU got experience with the Apollo Aspire XP Winter? Help millions of other tyre buyers
Latest Apollo Aspire XP Winter Reviews
Given
97%
while driving a
Skoda Octavia Scout
(225/45 R17 V) on
mostly country roads
for 400
average
miles
After 3 years working in Germany in the 90s ( where they are required by law )I got the winter tyre bug and have been a regular user ever since. I read the winter tyre tests every year and saw these apollo tyres had outscored everything. I also read that apollo own vredestien tyres so I thought it was a no brainer, especially that they were only £64 each at camskill. They will soon go up when everyone twigs what a good tyre it is. It's supremely quiet, comfortable, great wet and dry grip and on the few frosty and icey early starts ( 29/11/19 ) -2° exudes confidence.
Given
85%
while driving a
Kia Motors Carens crdi
(225/45 R17) on
a combination of roads
for 500
easy going
miles
I recently purchased a new Kia and needed a set of new winter tyres for the up coming season.
After looking over the latest winter tyre test in my size on tyre reviews, I decided to try these Apollo tyres that fared quite well for the cost on the tests.
Overall I am very happy with these tyres although I have not used them yet on snow or ice. The dry and wet grip is very impressive, they have not impacted my fuel consumption in comparison to the hankook prime 3 summer tyres supplied with the car. And these appolo tyres are very comfortable. Wear I can't really comment, after 500 miles those new tyre markings are barely visible....
Past winter tyres albeit on other vehicles have been Alpin 4&5, Goodyear Ultragrip 9 and the Barum 3&5, and so far the Apollo tyres feel really good on wet and dry roads, average day temp has been around 9 Celsius, so a little warm for them but really I'm very pleased with them, and for the money, couldn't complain. £75 each fitted, bathwick tyres.

I will post a snow and ice review asap.