The Fortuna F3000 is a High Performance Summer tyre designed to be fitted to Passenger Cars.
Tyre Reviews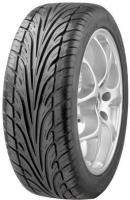 Sorry, we don't currently have any magazine tyre tests for the Fortuna F3000
Sorry, we don't currently have any label data for the Fortuna F3000
Sorry, we don't currently have any questions and answers for the Fortuna F3000. Why not submit a question to our tyre experts using the form below!
Ask a question
We will never publish or share your email address
Have you driven on the Fortuna F3000 tyre?
Have YOU got experience with the Fortuna F3000? Help millions of other tyre buyers
Latest Fortuna F3000 Reviews
Given
36%
while driving a
BMW 535d M Sport
(235/35 R19 W) on
mostly country roads
for 10,000
spirited
miles
Driven for 10k miles on these, not the worst tyres in the world about the same accellera tyres. The only other tyres I've had on a car worse has been Autogrip p308s. Changed to Vredestein ultrac vorti and the difference is night and day no more understeer when cornering! Started to bulge on the inside edge causing a terrible vibration through the steering wheel. Quite a dangerous tyre!!
These tyres are cheap but you don't get what you pay for. BEWARE!!!!!

The supplied tyres were totally useless. I had them fitted and straight away the car was unstable. It was like driving on marbles! The road noise was terrible too - they sounded like a wheel bearing had gone!

I took the car to National Tyre and the tyre fitter commented "I've never heard of this tyre make before but they are clearly inferior quality and should not be allowed. Get them off ASAP!"

I immediately dumped them and have purchased decent replacements.

Lesson learnt! DO NOT BUY THESE CHEAP, POTENTIALLY DANGEROUS RUBBISH!
I purchased a full set of Fortuna Sport F3000 tyres in 205/50/16 87V size and rating at a fantastic price of £39.00 per tyre online.

They are rated at WET GRIP [C] and FUEL ECONOMY [E] with a road noise rating of 71dB which is much better than the almost identical Wanli S1088 available in 87V and 87W ratings which are only rated at [E] and [E] with noise rating of 72dB, so these are definitely the better quality choice in directional pattern budget tyres.

I have fitted them to my 2002 Vauxhall Zafira 1.8 16v on alloy rims and am really pleased with them. I use my vehicle as a family wagon for getting the wife and five kids about and do a lot of city driving aswell as motorway miles.
They have a very thick, long-lasting, definitive tread that looks nice and throws water out to the sides really well making them good for wet road surfaces which is the reason why I chose them compared to other budget tyres. My Zafira is a 7-seater and not the best car for handling etc so these tyres were good for ensuring a much better grip in the wet.

They have a very appealing tread pattern that looks as good as the day they were fitted regardless of how worn through they are getting, unlike other non-directional budget tyres that have fine detail tread areas that wear through early on in the life of the tyre.

They feel nice and firm (when inflated to 32psi - 205/50/16 fairly low profile) and give a nice responsive feel.
They have a nice firm side wall rim protector which is good for preventing scuffs to alloy wheels.
On really smooth tarmac surfaces you can hear 'some' noise from them but I would not go as far as to say they were noisy tyres. I know many people complained the Wanli S1088 tyres produced before the Fortuna F3000 and of identical style were very noisy due to extra firm rubber but these are fine in my opinion.

I bought these as a set of four to replace worn tyres on a domestic road car used under average family requirements and cannot fault them under that criteria in any way. When i'm on my own in the car i do push the car much harder and drive in a more sporty agressive manner and even then they still perform fantastically both dry and wet. Wet is where they really stand out proud.
My only slight grumble was that for the first few weeks after fitting they were a bit slippy on smooth wet roads until the shiny production surface and colour printed marking stripe had worn off.
Once they had lost the surface shine on the tread they were fantastic, so I would advise perhaps a couple of quick brief 5 second wheel-spins on a smooth surface when fitted from new just to rub the surface of the tyre slightly.

Would definitely buy these tyres again and at the price they really stand out above the rest.
Long lasting but noisy and firm. Flat shaped so good for rears but make steering a little heavier.
Hard rubber lasts very very well but are noisy compared to normal road tyres so not ideal for motorway commuting.