The Pirelli P7000 is a Premium Touring Summer tyre designed to be fitted to Passenger Cars.
Tyre Reviews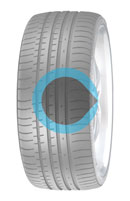 Sorry, we don't currently have any magazine tyre tests for the Pirelli P7000
Sorry, we don't currently have any label data for the Pirelli P7000
Sorry, we don't currently have any questions and answers for the Pirelli P7000. Why not submit a question to our tyre experts using the form below!
Ask a question
We will never publish or share your email address
Have you driven on the Pirelli P7000 tyre?
Have YOU got experience with the Pirelli P7000? Help millions of other tyre buyers
Latest Pirelli P7000 Reviews
Given
50%
while driving a
Mazda MX5
(225/45 R17) on
a combination of roads
for 10,000
spirited
miles
Fitted to a Mazda MX5 mk2.5.The dry grip was ok, somewhat spongy in cornering. They are very pressure sensitive, 28psi was a good pressure, 32psi and you even up with the car jittering all over the road. Wet grip is scary, I had the fourth spin out and the tyres had to go in as little as 10k miles. Some road surfaces in the wet I could not accelerate from standstill taking off in 2nd gear without them wanting to slip.

Swapped for Uniroyal RainSport, they cured the wet problem but soon faded to awfulness after 10k miles. Then went with Goodyear Eagle F1 and they ride great on the 16 inch wheels.
Given
44%
while driving a
Alfa Romeo 1.9 JTD M
(225/45 R17 W) on
a combination of roads
for 10
spirited
miles
Truly awful tyres. Let go on me in the middle of a very dry day through a bend i've driven a million times with no issue. Huge road noise, useless in the wet,and scary in the corners. So glad they dont make these anymore but if you buy a car with these on, get rid sharpish!! Matador MP46 Hectorra 2's were superb.
Given
60%
while driving a
Opel Astra G
(215/35 R18) on
a combination of roads
for 7,500
spirited
miles
Decent tyre for urban driving.
They are very noisy on sprinted driving, screeching out of every corner.
Sprinted driving in the dry is decent with them, feedback is nice and they grip when you want them to the most.

In the wet though they are a nightmare. They loose grip with very little warning and you have to drive with caution.
Heavy rain is even worse and Icy conditions shouldn't even be attempted.

I did 2000km of sprinted driving around Tasmania with these on the front. Loved them every little bit in the dry but every time it was wet the car did not want to stay on the road and was sliding all over the place.


If you live in an area where its dry then I'd say go for them otherwise cross them off the list.



Given
57%
while driving a
Fiat Stilo
(215/45 R17 W) on
mostly country roads
for 17,000
average
miles
good tyre with good grip in dry and wet. The price is the big let down not worth the extra over cheaper tyres like the kuhmos of this world
Given
71%
while driving a
Ford Escort XR3
(185/60 R14) on
mostly motorways
for 15,000
average
miles
Great tyres, except that they don't do the job so well at heavy rain. Other then that, the tyre wear was something unexpected in a bad way. They were gone at 20000 to 30000 kilometers (~15000 miles). Since the price is a little high I don't recomend these (anyway, I think they are not being produced anymore).