The Rockstone Ice plus s210 is a High Performance Winter tyre designed to be fitted to Passenger Cars.
Tyre Reviews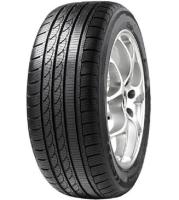 Tyre review data from 7 tyre reviews averaging 64% over 59,500 miles driven.
The Ice plus s210 is ranked 47th of 54 Winter High Performance tyres.
Latest Tyre Test Results
2013 Auto Bild Sports Winter Tyre Test - 9th of 9 tyres
Positive - Stable running and short braking distances on snow, low rolling resistance
Negative - Very limited capability with low aquaplaning resistance, long braking distances on dry and wet roads and inharmonious understeering handling
View Full Test >>
2011 Auto Bild Performance Winter Tyre Test - 7th of 7 tyres
Positive - Good snow performance
Negative - Perhaps the perfect example of why budget winter tyres struggle in the UK climate. While this tyre was excellent in the snow it was rated dangerous in the wet with massive braking distances and terrible aquaplaning properties. Overall Autobild called the tyre "defective"!
View Full Test >>
Sorry, we don't currently have any label data for the Rockstone Ice plus s210
Sorry, we don't currently have any questions and answers for the Rockstone Ice plus s210. Why not submit a question to our tyre experts using the form below!
Ask a question
We will never publish or share your email address
Top 3 Rockstone Ice plus s210 Reviews
Given
90%
while driving a
Mazda 6
(205/50 R17 V) on
a combination of roads
for 25,000
average
miles
I dont know what do you do with your car on road, but in Eastern Europe we have more then 1m odf snow, heavy rainfalls, bad roads, but this tyre is better on my mazda then previous Nokian!!!!!
Defenetly a recommended buy!
Given
14%
while driving a
Alfa Romeo Giuiletta
(225/45 R17) on
mostly motorways
for 500
spirited
miles
Very dangerous tyre!!!, it seems to be good with snow, Normally you drive 95% on non I fitted them on my Alfa Romeo Giuiletta yesterday, no gripp att all! in curves dangerous! Brake performance horror!
i'll go back and lett them fit a label tyres.

Lets be fair. These tyres are designed for wintery icy conditions. So if you want them for all seasons buy an all season tyre. These tyres feel no different in the dry or cornering to the summer tyres I replaced. I drive a Skoda Scout 4X4 ( normally ) as in sticking to the speed limits Etc. Not throwing it into the corners and hoping for the best. Yes they are speed rated a V = 149mph so should stay quite cool and not over heat , for everyday driving. To say how much grip they have, these are nice and quiet. How long they last is up to the weather. If it stays dry then they will wear quickly. So hoping for a little snow this winter.
Have you driven on the Rockstone Ice plus s210 tyre?
Have YOU got experience with the Rockstone Ice plus s210? Help millions of other tyre buyers
Latest Rockstone Ice plus s210 Reviews
Mercedes Benz
(195/65 R15) on
mostly country roads
for 31,000
easy going
miles
Dangerous tyre, no feedback in the rain. Bought these tyres as good as new, but never satisfied regarding grip or feedback. In rainy wether absolute dangerous to drive with. At end of life replaced by Vredestein Snowtrack 3. An absolute good choice in what a tyre has to be.
Given
54%
while driving a
BMW 135i
(225/45 R17) on
a combination of roads
for 2,000
average
miles
These came with the car I bought and have used these tyres for 4 winters as my spare set of winter wheels, but only if absolutely necessary. The few times we've had snow on the roads, they've been great and had no traction issues driving in the snow in my RWD BMW. But when the roads are snow free and the roads being wet and salted, these tyres are what can be described as dangerous!! In cold wet conditions I have to drive at a snails pace, the lack of grip is shocking if you're not careful, will find your car either understeering into the nearest kerb or oversteering into the nearest ditch. Stopping distances is also dreadful and your ABS will be working overtime. Can be good fun in an empty carpark if you want to practice drifing at low speeds, but I would advise to steer clear of these tyres for normal road use and only use them if absolutely necessary like when snow has actually settled on the roads. Do not use in cold wet greasy conditions. In fact, just don't buy them and spend a little more on decent winter rubber.
If you're a sensible driver, can read road conditions, anticipate well, these winter tyres will give many many safe miles of driving in all weathers. I'm a taxi driver covering over 1,000 miles week, and believe me winter tyres are the best investment any road user could make. Whilst other drivers are often idiots, too fast, too close, wrong gear on snowy roads etc, these tyres will get anyone home, safely, up hill, down hill, snow, sleet, ice, the lot. - for the record, winter tyres work and aid safety in low temperatures, they are NOT just for snow covered roads. They grip, clamp, glue and bond themselves to the road, believe me, like I said I drive 50k year in all weathers. These budget tyres are worth the money, just be steady and keep in a low gear!
Given
73%
while driving a
Volvo S60 D5 (185)
(225/45 R17) on
a combination of roads
for 1,000
average
miles
Even though Volvos have a 'Winter' function for their autoboxes (it starts in third gear to give more progressive torque), it was unusable in the snow of the last UK winter on the fitted Conti 6000's. Even the slightest slope in medium snowfall defeated it. I needed to get mobile quickly, and my local supplier suggested Rockstones at about £60 a corner.
Against advice, I only fitted two to the driving wheels, and they were a revelation. Worked well on all surfaces including hardpacked ice, and performed really well once the bad weather had gone. So well that I forgot they were on until I took my car in for a service in May!
Not noisy, good feedback, and gets you about once the white stuff comes down. Even though I had massive doubts when I fitted them, I'm going back in October for two more to fit them all round.
Hope this helps!