The Vredestein Quatrac Lite is a High Performance All Season tyre designed to be fitted to Passenger Cars.
Tyre Reviews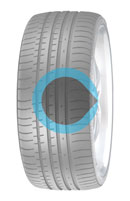 Sorry, we don't currently have any label data for the Vredestein Quatrac Lite
Sorry, we don't currently have any questions and answers for the Vredestein Quatrac Lite. Why not submit a question to our tyre experts using the form below!
Ask a question
We will never publish or share your email address
Top 3 Vredestein Quatrac Lite Reviews
Given
78%
while driving a
Mazda 6
(205/55 R15 V) on
mostly country roads
for 4,000
average
miles
Can't comment on the wear rate as we have only had them on since November. They have been much quieter and given a more comfortable ride then the tyres they replaced. The steering feel on turn in is a little less sharp but not significant. wet grip has been good, not had much experience of the dry but it has been at least average. In the snow this last few months they have been excellent, a significant improvement over summer tyres, I've definitely driven in conditions that would have left me stuck had I been on regular summer tyres.
Given
96%
while driving a
Renault megane cc
(205/55 R16 V) on
mostly country roads
for 10,000
average
miles
Review only after 1 month use. Former tyres were Michelin Energy Saver.
These tyres safe even better fuel. More noiseless as Michelin. Better steering direction. About wear it is to young for that. I am happy with these tyres. No more tyre changes twice a year with wintertyres.
Given
87%
while driving a
Mazda 6 2.0 D
(205/55 R16 V) on
mostly country roads
for 2,000
spirited
miles
Have used separate winters and summers in the past (north-east UK) but not doing enough mileage to justify 2 sets any more.

Not driven in snow or less than 4C yet, but in colder weather are very decent in the dry and wet. In warmer weather (18C) grip absolutely fine but feel a little squidgy. The steering is just a little 'slow' rather than vague and is absolutely fine once turned in. Not understeery like I had feared.

Fuel economy is excellent, they deal with potholes and poor roads very well and feel nice for general driving. They're fine for brisk driving too, once you get used to the squidgy turn in when warm. They handled some spirited driving round the Scottish Highlands just fine, and I didn't wish I had summers.

Overall, far nicer than Michelin Energys in every way and are a compromise I'm happy to deal with provided they are at least usable should snow arrive. Beware, are very slippy when new!
Have you driven on the Vredestein Quatrac Lite tyre?
Have YOU got experience with the Vredestein Quatrac Lite? Help millions of other tyre buyers
Latest Vredestein Quatrac Lite Reviews
Given
80%
while driving a
BMW 116i
(205/55 R16) on
mostly town
for 5,000
average
miles
Fitted to our rear wheel driven BMW 116i - Quiet, Good wear and comfortable with very low noise. Drove up quite an incline in snow / slush covered road - they just gripped and got on with the job, no dramas! They grip very well in wet and admirably in dry. Not as good as summer tyres in summer but they are all season.

Only slight downside is that they are not really progressive. They tend to just let go if pushed round bends.

Recommend these for any lower powered car.
Given
67%
while driving a
Honda Accord
(225/45 R17) on
a combination of roads
for 2,000
average
miles
I bought these after previously using Kleber Quadraxer and Goodyear 4 Vector Seasons on other cars.

They are fairly quiet. They grip well. However there is a major downside which is the sidewalls seem very stiff. These tyres are sold as energy saving and have a low rolling resistance, I'm sure there are compromises in the design to achieve this. They filter out high frequency noise but don't seem to filter out low frequency noise very well, so the sound of rough tarmac and little surface irregularities can be felt and heard. Bumps come through and make the ride quite bad, I have had to deflate the tyres below the recommended level to try and get the ride back to normal.
Not only that but even with the tyres pumped up the MPG of my car did not improve at all! So I cannot recommend these really. I would go back to the Kleber Quadraxers which give a smooth ride, are better value even though they may grip a little less. The goodyear vectors were somewhere in the middle not soft and not hard and were more expensive.
Given
88%
while driving a
Kia Motors Rio 5
(185/65 R14 H) on
mostly town
for 500
average
miles
extremely grippy and extremely quiet, it has transformed an otherwise mediocre car. very impressed so far will amend once I have winter tested.
Given
93%
while driving a
Citroën C4
(205/50 R17 V) on
a combination of roads
for 6,000
average
miles
I have had All Seasons in the past and they were good in the snow but poor during the summer, so I purchased the Lites not expecting much. The 205/50/17VR covered 6000 Miles mainly in the rain during 2012. Excellent in the wet, adding greater straight line stability when hitting standing water. On the few dry days the tyres were fine and did not break traction even when provoked. There was no discernable difference in ride comfort from my previous Michelins. During colder weather tyres gripped well on cold wet roads with excellent braking and lateral stability when cornering. During snow in January I had my doubts about how the tyres would compared to my normal Winter Yokohama W Drives. Driving up the gentle slope of my icy driveway the Lites coped with no problems with four inches of snow. Out on the road they inspired confidence on Ice and snow. In an ice covered rural farm yard in which one struggled to stand, I left a Audi A4 with Quattro on summer tyres with wheels spinning while I drove out as normal. So far I have had not had to use the snow setting on my Automatic transmission to set off or turn off the traction control. Finally, an excellent all rounder.