The Avon WT7 is a premium winter tyre which has been performance tested in Alpine winter conditions. Available in a broad range of 13 to 16-inch sizes to fit many car types, the Avon WT7 also meets the 'severe snow' rating as shown by the three-peak mountain snowflake symbol and is T speed rated.
Tyre Reviews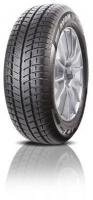 Sorry, we don't currently have any magazine tyre tests for the Avon WT7
Sorry, we don't currently have any label data for the Avon WT7
Questions and Answers for the Avon WT7
2019-10-27 - Hi, what's is the difference with the wt7 and wv7 Wheel rim size, rating, compound?
The WT7 is Avons more comfort bias winter tyre, where as the WV7 is made the bigger wheel sizes for higher performance type cars.
---
Ask a question
We will never publish or share your email address
Top 3 Avon WT7 Reviews
Given
69%
while driving a
Skoda Suberb MkII
(205/55 R16 T) on
a combination of roads
for 2,000
spirited
miles
Drove in winter in French Alps, heavy snow is not an issue, I was still going when Pirellis were stuck on a similar car. So far I'm not disappointed, price reflects quality, dry and wet grip is not great, but still better than most Chinese brands, snow and ice performance is great. Feedback is lousy if you compare to summer Michelins, but these are winter tyres after all.
Given
41%
while driving a
Skoda Suberb MkII
(205/55 R16) on
a combination of roads
for 7,000
spirited
miles
7000 miles, mix of city and motorway. No feedback from the road, unpredictable performance. I had okon retreads that were 200% better than these. They are coming off as soon as warm weather arrives. Looses grip all of a sudden in corners.

Given
67%
while driving a
BMW 320d touring
(205/55 R16 W) on
mostly country roads
for 15,000
spirited
miles
Snow tyre not winter tyre, they are all over the place on dry roads, but on the snow (REAR WHEEL DRIVE) they climbed up a totally covered forest road effortlessly. Any review stating these are bad tyres with no feel etc etc, is right about feel but they are fantastic tyres when used for what they are designed. The hundred of grooves and cuts in the tread pattern will never provide the grip of a summer tread.
But to be able to remove water and slush on a motorway in rear wheel drive at 60-70+mph, or along snow covered highland roads, whilst keeping the car balanced and predictable on snow, is a tyre that gets my money time and time again!

Braking distance on snow is great too, even in a heavy car...

I was too lazy to change them for summer so I've worn out the rears fully after 15000 miles, fronts are maybe 60% gone but still enough tread and grip for cold icy roads (tested)
Have you driven on the Avon WT7 tyre?
Have YOU got experience with the Avon WT7? Help millions of other tyre buyers
Latest Avon WT7 Reviews