The Leao Nova Force is a Touring Summer tyre designed to be fitted to Passenger Cars.
Tyre Reviews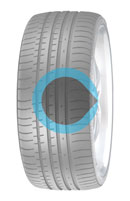 Sorry, we don't currently have any label data for the Leao Nova Force
Sorry, we don't currently have any questions and answers for the Leao Nova Force. Why not submit a question to our tyre experts using the form below!
Ask a question
We will never publish or share your email address
Have you driven on the Leao Nova Force tyre?
Have YOU got experience with the Leao Nova Force? Help millions of other tyre buyers
Latest Leao Nova Force Reviews
Given
86%
while driving a
Alfa Romeo 156 JTS
(225/45 R17 W) on
a combination of roads
for 10,000
average
miles
These are relatively cheap Chinese tyres which surprised me nicely.
I've previously driven with Continental SportContact 2 and I thought they are silent. Well, after driving 10 000+ km. with Leao Nova Force, I can definitely say these are the quietest tyres I have ever driven with.
In terms of comfort - mine are 225/45/17 94, Extra Load, so I am not very sure we could speak of comfort, but they feel not worse than 205/55/16.
If I could find them, I would definitely buy them if I have no money for more expensive tyres - Continental, Michelin, Goodyear, etc.
I have driven the tyres over 10k kms. Their biggest advantage is their silence. I have never driven a car with more silent tyres than these. In addition they perform very well on dry roads and take the corners with stability and no noise or any loss of traction.
Having said that, they are quite a good purchase for the money you pay.