Michelin Pilot Exalto PE2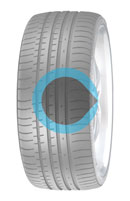 Sorry, we don't currently have any magazine tyre tests for the Michelin Pilot Exalto PE2
| Size | Fuel | Wet | Noise | Weight |
| --- | --- | --- | --- | --- |
| 225/50 R16 92Y N0 | E | B | 71 | 10.20kgs |
| 205/55 R16 91Y N0 | E | B | 71 | 9.42kgs |
Sorry, we don't currently have any questions and answers for the Michelin Pilot Exalto PE2. Why not submit a question to our tyre experts using the form below!
Ask a question
We will never publish or share your email address
Have you driven on the Michelin Pilot Exalto PE2 tyre?
Have YOU got experience with the Michelin Pilot Exalto PE2? Help millions of other tyre buyers
Latest Michelin Pilot Exalto PE2 Reviews
Given
87%
while driving a
MINI Cooper S
(205/45 R17 V) on
a combination of roads
for 1,000
spirited
miles
Bought these to replace the Dunlop Sport 01 RFTs on our Mini Cooper S - improvement in traction, comfort and handling apparent immediately. Made a conscious decision to move from RFTs and am definately pleased with the result. Too early to comment on longevity but in all other aspects a great improvement. More costly than other tyres but worth the small premium in my opinion.
Given
76%
while driving a
Fiat 500
(195/50 R15 V) on
a combination of roads
for 30,000
spirited
miles
These tires really grip well in they dry. In the wet they are average, but at least they are progressive unlike the Conti Premium 2's that just let you down suddenly. They, however, are really slippery now after 45,000 kms. The wear markets are fine (4 mm left), but the surface is really smooth and this i put down to the compound being very soft.

I will not buy them again, I am trying the Toyo CF2's based on its good reviews, price and decent EU rating. Let's see how they do.
Given
64%
while driving a
Ford Fiesta mk7
(195/50 R15 V) on
a combination of roads
for 30,000
spirited
miles
My 2010 Fiesta 1.25 16V came with these tires, and I will change them in a couple of weeks. At the beginning they were excellent tires, performing incredibly well in most situations (Even off-road). As I live in southern Spain, rain is not common, but when it rains, the roads become really slippery, as the water lifts all the dirt which is deposited in the asphalt. In these situations, the PE2 are average, and it's worth leaving a few metres more that you would normally do between you and the car in front. I have driven about 2000km off-road tracks, and they performed well while the surface is dry. Once again, on wet tracks, with mud and so on (I know these are not tires for that purpose nor the most suitable car for that) they are 99% useless.

I didn't get much feedback from the steering, probably because of the car itself and not the tires, but I don't know. When driven at their limit, which by the way is very high, it is easy losing control and having the ESP working: differently to other tires, these don't squeal when they are about to lose grip, so you don't get a hearing idea of how much you can keep your hammer down. After 50000km of mostly ecoracing driving (Not hard accelerations but corners as fast as possible) they are about to be changed, and I'm thinking of not getting them again, I guess I can get better mileage with other tires and better wet handling and braking (Probably CPC5).

To sum up, they are good-very good tires, but I think there are better options.