The Momo Outrun M2 is a High Performance Summer tyre designed to be fitted to Passenger Cars.
Tyre Reviews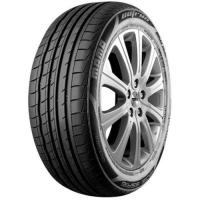 Sorry, we don't currently have any magazine tyre tests for the Momo Outrun M2
Sorry, we don't currently have any label data for the Momo Outrun M2
Sorry, we don't currently have any questions and answers for the Momo Outrun M2. Why not submit a question to our tyre experts using the form below!
Ask a question
We will never publish or share your email address
Top 3 Momo Outrun M2 Reviews
Given
80%
while driving a
Chevrolet optra
(225/45 R17) on
mostly country roads
for 10,000
spirited
miles
Good choice. Well grip in average weather conditions, outstanding grip in wet.
Given
63%
while driving a
Ford Focus MK1
(195/55 R15 V) on
track
for 0
spirited
miles
I bought these tires 1 year ago and lasted exactly that. Most of the use was in the transit of the city, but as it is not new, in Brazil the streets have many holes and flaws. From the calculations I made, it lasted only 11,000 KM. For the price it was resonable.
Given
94%
while driving a
Mazda GLC 1985
(195/55 R15 H) on
a combination of roads
for 120
average
miles
Aftee many days in research i decided to bought this tyres, my first thing in mind was a budget tyre with enough wet grip to be safe in the road but didn't expect much more than this.

I have an old car without ABS, EDS, neither a some kind of hidraulic or steering helper, so that I have is just a car and that's it.

I must say that in the same day of the tyres replacement I notice a outstanding difference between the previous ones, not only the grip get an ENORMOUS improvement but also the handling, braking and even the steering gets pretty accurate and soft, and the car feels more confortable.

It's an excellent choice for and old and even a new car.

I will write another review after 3000 miles
Have you driven on the Momo Outrun M2 tyre?
Have YOU got experience with the Momo Outrun M2? Help millions of other tyre buyers
Latest Momo Outrun M2 Reviews
Given
51%
while driving a
Volkswagen Polo 1.2 12V
(195/50 R15 V) on
a combination of roads
for 2,000
spirited
miles
those tires provide Good traction and good braking but that's all.

when it comes to cornering, the steering response is numb and the sidewall is too soft to handle the car weight. We have tested at the track on a peugeot 106 and VW polo and the top half of the "Momo" engraved on the sidewall had been shreded on the ground.

it's not a bad tyre for city driving and daily driving cars, but for the track, is terrible.

Running on a Vw Polo 1.6 8v 150cv.
For this price range, very nice balanced tire. Sudden braking without ABS easy block weels, and there is missing precise feeling on steering wheel. But very good comfor feel, and good confidence. Quiet on road, and freeways. You can give yourself a 'bite' of sporty moments. Bottom line, recomended. Just for info, I drow Yokohama C.drive1, Conti PC5, Verdestein Sportrac 5 on the same car. Conti are best, Yok given feel like on trail when cornering on high speed. This Momo have everything in reasonable everyday use. Try them.
Tires are quite grippy at first glance, live in Malta, roads here are horrible, muddy and full of holes, tires seem to cope quite good!!!
had them for a couple of months and normally you slip in a couple of corners, not these tires, I am quite surprised!!!!
Definitively will buy again!!!