The Torque TQ901 is a High Performance Summer tyre designed to be fitted to Passenger Cars.
Tyre Reviews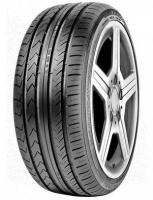 Sorry, we don't currently have any magazine tyre tests for the Torque TQ901
Sorry, we don't currently have any label data for the Torque TQ901
Questions and Answers for the Torque TQ901
2016-07-10 - What is the speed rating on this TQ901 model tire?
The speed rating depends on the size of TQ901.
---
Ask a question
We will never publish or share your email address
Top 3 Torque TQ901 Reviews
I have the tyres about 6 monts. The road feedback is excellent.
Very good handling at wet and dry.
I cant comment about the wear yet.

Given
90%
while driving a
Toyota Corolla Altis
(215/50 R17) on
mostly motorways
for 30,000
spirited
miles
Went to buy Dunlop, Yoko or bridge stone potenza, continental Conti sport,, the shop keeper suggested them with 3 years warranty of any tire damage,, told me they are the best of both worlds and will save u money, satisfied
Have you driven on the Torque TQ901 tyre?
Have YOU got experience with the Torque TQ901? Help millions of other tyre buyers
Latest Torque TQ901 Reviews
Given
39%
while driving a
Audi 4.2 quattro
(225/45 R17) on
a combination of roads
for 7,000 miles
Leave well alone! I had no problems with the usage of these tyres but after a year and just 7,000 both had side wall bulges and were dangerous. Had it not been for an annual vehicle checker spotting this I would have never have known as the bulges were on the inside rear! The first I would have known about it is when one of them failed and I dread to think of the consequences! Life is worth more than saving a few pennies!!