The Toyo OBSERVE GSI 6 HP is a Touring Winter tyre designed to be fitted to Passenger Cars.
This tyre replaced the Toyo Observe GSI 5.
Tyre Reviews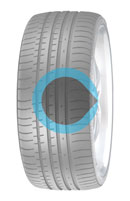 Sorry, we don't currently have any label data for the Toyo OBSERVE GSI 6 HP
Sorry, we don't currently have any questions and answers for the Toyo OBSERVE GSI 6 HP. Why not submit a question to our tyre experts using the form below!
Ask a question
We will never publish or share your email address
Top 3 Toyo OBSERVE GSI 6 HP Reviews
Given
97%
while driving a
Infiniti 2004 G35
(215/55 R17) on
mostly town
for 2,000
spirited
miles
Best Winter Tires available for sports coupes or sedan! Been using 1 month in CDN winter. Handles like a summer tire on dry pavement in winter temperatures. WHISPER quiet too. When there is snow - traction is 5/5. treadwear on the GSI is amazing. the previous gsi5 model got 100 000km so these should be the same or better. Dont look else where. The siping goes all the way to the bottom too, unlike most winters so they will be good for a long time! no complaints whatsoever
These are snow tires, there should be a "Snow Grip" and "Ice Grip" score.
The traction on snowy roads, compact as well as fresh loose snow is excellent, on icy roads it's also very good for a non studded tire. Great acceleration, but more importantly excellent lateral stability while turning and great braking!

Very impressed with these GSi-6 tires, my previous tires were Nokian Hakkapeliitta.
Given
89%
while driving a
BMW 320D M Sport
(225/50 R17 V) on
a combination of roads
for 6,000
spirited
miles
Bought these tires for girlfriends bimmer with 2 sizes down for more comfortable driving in winter conditions. Comparing to Goodyear's UltraGrip ice 2 on my Lexus toyo's grips in the same way but they are a lil bit louder and firmer, I think it's because of speed rating. As for thread life rear wheels lost 1mm of pattern, maybe because I drive it spiritly. Anyway tires for such price is definitely good choice for winter time. Just ordered a pair of Toyo for my Lexus front axle.
Have you driven on the Toyo OBSERVE GSI 6 HP tyre?
Have YOU got experience with the Toyo OBSERVE GSI 6 HP? Help millions of other tyre buyers
Latest Toyo OBSERVE GSI 6 HP Reviews
Given
79%
while driving a
Hyundai ix35
(225/60 R17) on
a combination of roads
for 5,000
spirited
miles
Overall good winter tyres. Pretty good on dry and wet road at autumn temps taking into account these are winter tyres. Slightly blurred "zero" steering position at town speeds. Tyres of this size have rim protector which not every tire has and sidewall is moderately stiff. Snow pull is good to excellent. Handling on ice and mixed snow/ice is very stable while feedback is exceptional. You can definetely say when where tyres will start to slip. Ice grip is great for friction winter tyres. Overall feeling is better than more expensive Nokian Hakkapellitta R2.
Snow in Sweden and below 0C, replaced my old worn down studded Hakkapelitta. Must say im impressed by the grip of the tyres in snowy conditions so far. A bit noisy in my opinion but performs very well overall. I recommend them.
Given
91%
while driving a
Volvo V60 T6 AWD
(235/50 R17) on
a combination of roads
for 10,000
spirited
miles
I had these tyres installed prior to picking up my new(to me) V60. Drove the car from Montreal to Halifax. Initially on dry roads with temperatures below freezing. What first struck was how quiet these tires are. Not just for winter tires but also compared to the all season Continentals I use for summer driving. The next day I drove in blizzard conditions(driving snow on uncleared highway) which eventually turned to slushy(wet snow) roads then finally wet roads. So within 24 hours I was able to test these tires in every winter condition other than hardpacked ice. They performed flawlessly and were confidence inspiring. Very stable, quiet and responsive. Very happy with these tires and would recommend to anyone.