The Admiral 712 is a Touring Summer tyre designed to be fitted to Passenger Cars.
Tyre Reviews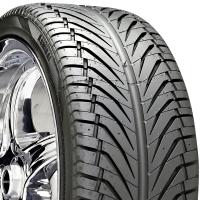 Sorry, we don't currently have any magazine tyre tests for the Admiral 712
Sorry, we don't currently have any label data for the Admiral 712
Sorry, we don't currently have any questions and answers for the Admiral 712. Why not submit a question to our tyre experts using the form below!
Ask a question
We will never publish or share your email address
Top 3 Admiral 712 Reviews
Given
31%
while driving a
MG MGF NON VVC
(205/50 R15) on
mostly town
for 4,000
average
miles
Without doubt the WORST tyres I have ever had on any car.

Had these fitted at £45 a wheel (all in). I know thats cheap, but I still expect a tyre to be able to hold its own when dry and in a straight line.

At the time I had a RWD 130BHP MGF and these were put on the rear. After less than 4000 miles they had just 3mm of tread left which is astonishingly poor - I could understand it if they were a very soft compound on a powerful, heavy RWD but 65bhp a wheel is not that much on a car weighing 1000kg.

They span in the dry, the span in the wet (managed snow ok for some unknown reason), they aquaplaned like mad in anything other than a 1mm deep puddle. They lost traction and nearly span me out on a roundabout at 9 mph, 9!!!

Noise was not too bad and to be fair they did feel ok when driving around town in the dry with a smooth ride.

WHAT EVERY YOU DO - DO NOT TOUCH THESE WITH A BARGE POLE LET ALONE YOUR ALLOYS
My Mechanic installed 4 tyres on my Saab. The front tyre broke a bead only months after install. The car was hopping up and down until I replaced the tyre.

Given
32%
while driving a
Citroën Saxo VTS
(225/45 R17) on
a combination of roads
for 200
average
miles
Wet grip is terrible, they nearly get you killed.

A cheap terrible tyre, the khumo 712 that this is a copy of was a reasonable the.

Simply the worst !
Have you driven on the Admiral 712 tyre?
Have YOU got experience with the Admiral 712? Help millions of other tyre buyers
Latest Admiral 712 Reviews
Given
39%
while driving a
Honda Accord
(225/45 R17) on
mostly motorways
for 0
average
miles
Tyres came with the car. I have done just under 30 000km's with little wear. Very noisey - Tyre compound ver hard. Tyres shudder under hard cornering. Unsure in the wet. Will be replacing these with NT5000's
Given
31%
while driving a
Ford Mondeo
(205/55 R16) on
mostly motorways
for 40,000
easy going
miles
Cheap and very nasty.

These were on the back of my car when I bought it. They are easily the noisiest tyres I've ever had. In fact they were so noisy that I actually replaced my rear wheel bearings thinking they were at fault. One of them was also off balance despite being done three times at different garages.
When I replaced them with new Michelin Energys the car was transformed to what it should always have been.

My driving style has always been steady rather than fast, so grip has never been a problem. I would definitely never use these again.
Given
34%
while driving a
Volkswagen Golf GTI
(225/40 R18) on
a combination of roads
for 6,000
average
miles
when i bought my car in JAN 10, the previous owner had put these tyres on the front, with about 50% usage,
I thought they were an ok tyre, however after 5-6 months later it started getting sloppy, and the traction control kicked in more often ,even at slow speeds!
i carried on with them as it went thought a VW service fine in AUG 10 but "all needed replacing soon".
As winter came i just forgot about them and got used to it.. until the snow hit the UK and my car was absolutely useless.. cutting a long story short i had them replaced in jan 11 with horrified faces when they took them off, the whole inside of the tyre had shredded, and the inner wall showing through, and could of blown out any day. very lucky!!

my driving i would class as average, with the occasional pedal to the metal, but shocked how quick they wore down in under a year! BAD

These tyres should not be for front wheel drive cars with a high bhp. they should be suited to 1.1-1.6 only!! they cant handle anything above!