The Aplus A607 is a Touring Summer tyre designed to be fitted to Passenger Cars.
Tyre Reviews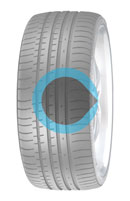 Sorry, we don't currently have any label data for the Aplus A607
Sorry, we don't currently have any questions and answers for the Aplus A607. Why not submit a question to our tyre experts using the form below!
Ask a question
We will never publish or share your email address
Have you driven on the Aplus A607 tyre?
Have YOU got experience with the Aplus A607? Help millions of other tyre buyers
Latest Aplus A607 Reviews
Given
57%
while driving a
Opel Astra H CDTI
(225/45 R17) on
a combination of roads
for 10,000
average
miles
Got them fitted last year, and the tire is..just fine, nothing more. It does decent in both dry and wet, road feedback is okay. For the price that I paid, honestly I didn't expect anything more out of it. Wear is okay, which is expected since as it started to wear down, it become more like plastic, less like a rubber. Wouldn't buy it again if I'm honest, I just don't trust these tires at all.