The Cooper WeatherMaster WSC is a High Performance Winter tyre designed to be fitted to SUV and 4x4s.
Tyre Reviews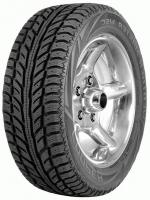 Sorry, we don't currently have any label data for the Cooper WeatherMaster WSC
Sorry, we don't currently have any questions and answers for the Cooper WeatherMaster WSC. Why not submit a question to our tyre experts using the form below!
Ask a question
We will never publish or share your email address
Top 3 Cooper WeatherMaster WSC Reviews
I bought these to rotate with some summer ones. Left them on as I've had health issuesand unable to change. they have performed just as good in the summer as winter! In winter they are fantastic.
Given
100%
while driving a
BMW X3
(235/50 R18 W) on
a combination of roads
for 5,000
average
miles
The average mileage for this car is around 6,000 per year and I made the decision to fit WINTER tyres for use all year round. The car is used for short runs into town and longer runs in the countryside.

Fitted as replacements for perished Pirelli Scorpion Verde. These tyres are very chunky looking with holes for spikes - they suit the look of the X3 perfectly. I have used Avon tyres for many years and found them to be at least as good as OEM fitments from Dunlop, Michelin, Pirelli etc and superior to Continental. When looking for a set for the BMW it was clear that the parent company of Avon - Cooper - made very good tyres that are suitable for SUV usage. They do not have a huge marketing presence in the UK but I did a little research and discovered that David Coulthard was one of their development drivers. I thought that I would try a set based on my experience with Avon. The tyres cost £260 for a complete set (!) plus fitting. I know this was a very good price and I was obviously very lucky to find them at the time I needed a new set.
In usage they are no noisier than the Pirelli and when the car only achieves 17-20mpg you won't notice much difference in fuel consumption anyway...but in terms of wet grip and snow...WOW!

Effortless in cold weather - why does the UK not make it a legal requirement to use WINTER tyres? So much of the seasonal road problems would be alleviated instantly - it is unbelievable that the average UK road user has no idea of the concept of Winter tyres (and consequently - no idea of the benefits and safety gains that are made by using them).
Given
83%
while driving a
Land Rover Discovery 2
(255/55 R18) on
a combination of roads
for 9,000
average
miles
If I hadn't've had these on the car in the recent snowstorm, I may not have made it home. Suffice to say i am impressed.
Have you driven on the Cooper WeatherMaster WSC tyre?
Have YOU got experience with the Cooper WeatherMaster WSC? Help millions of other tyre buyers
Latest Cooper WeatherMaster WSC Reviews
Given
89%
while driving a
Land Rover Discovery 2
(225/45 R17) on
mostly country roads
for 3,000
easy going
miles
Replaced old road tyres on my disco 2. Thought I would take a chance with these and I am impressed. Road handling is very good and in the wet I was pleasantly surprised as my old girl is approaching 2 1/4 tons and comes out of the corners well. Not tried on snow but good in the mud. Wear is only v light as only done 3000 miles.
Very good performance on wet and dry. Although for rain Cooper Zeon 4XS Sport is unbeatable. I have them for summer season and I use them till temperature is above 5°C. Weathermaster is excellent on snow and ice. One of the best tyres for snow that I tried. Last winter I used them on temperature -15°C and they performed great. Because of that there is small downside on fuel usage and noise. They are little bit louder than my old tyers, but my opinion is that it shouldn't deal breaker for decision to buy these tyres. Regarding wear, it's early to say because I did around 4000 miles.
Overall very good tyre, specially for snow conditions.
Given
88%
while driving a
Suzuki grand vitara
(225/65 R17 H) on
a combination of roads
for 0 miles
Fitted to a Suzuki grand vitara, ran these tyres since November last year. Excellent in the wet and as good as any in the dry. Only complaint is they get noiser as it gets warmer, but that's no distraction as there winter tyres
Given
96%
while driving a
Ford Ranger
(265/65 R17) on
mostly country roads
for 1,000
average
miles
No contest fitting winter tyres like these - fantastic snow/slush/mud performance - did not even need 4 wheel drive in the recent snow storms unless exceptionally steep snowy slope or deep rutted mud. Best money ever spent on the car - felt very safe, turned and stopped on snow in completely predictable fashion. Why do all these rear wheel drive automatic car drivers think they can get away with it? Get some winter tyres!!! These are not expensive, wearing well, and worth every penny.
Given
40%
while driving a
Skoda Octavia
(195/65 R15 T) on
mostly town
for 200
average
miles
I just fitted these... I still can not comment on dry and wet performance, but comparing to previously fitted Michelin A4, I have to say braking distances are a bit longer, not much, but you definitely notice it. Snow performance is great, as you expect from full winter tire :))
I was unpleasantly surprised with tire comfort. Noise is OK, but suspension fill hard. You feel every bump on a road, these do not absorbs anything. Having so much tread and soft compound, I expected to be more comfortable than my summer tires. But I was wrong...
If you live in area without lot of snow and low temperatures this tires are not for you. You would be better with regular winter tires. I still have to see snow and ice performance on very low temperatures (-10C and lower) to be more objective and give better feedback.
For now, I can only score comfort.