The Dunlop Winter Response 2 is a Premium Touring Winter tyre designed to be fitted to Passenger Cars.
Tyre Reviews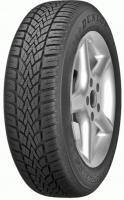 2021 Tyre Tests

2019 Tyre Tests

2018 Tyre Tests

2017 Tyre Tests

2016 Tyre Tests

2015 Tyre Tests

2014 Tyre Tests

2013 Tyre Tests
Sorry, we don't currently have any label data for the Dunlop Winter Response 2
Questions and Answers for the Dunlop Winter Response 2
2019-10-02 - Can you pleas help me with dilemma I have regarding purchase of premium winter tires. I can not decide between Dunlop Winter Response 2 and Hankook Winter i cept RS2? Price difference is 50e per set of 4.(Dunlop being more expensive) Is it worth extra money? I live in Balkans and winters here can be from mild to extremely harsh in some months (snow ,ice, full pack)!
I believe the Dunlops to be worth the extra money, they won the ADAC test this year.
---
Ask a question
We will never publish or share your email address
Top 3 Dunlop Winter Response 2 Reviews
Given
84%
while driving a
Opel Astra G
(185/65 R15 T) on
mostly town
for 2,000
average
miles
I wanted a winter tyre with good snow properties and low rolling resistance. It's hard to find something which matches your expectations, but fortunately that's what I got.
I bought them because I wanted Dunlop tyres for the car's OEM Dunlop steel rims, and the tread design looked strange for me, so I wanted to give them a shot despite the controversial test results (good in 185/60, bad in 195/65, so buying 185/65 was nothing but a gamble).
The test results said that wet grip is where you might be let down, but I think my set is good enough in rainy conditions. Dry grip is good as well, but I believe these properties could have been a bit better. That said, the dry and wet grip levels are still much higher than what I would call unsafe.
However when it comes to snow and ice, the Winter Response 2 starts to shine like a diamond. When the white stuff came, I had to act like a yobbo to get them misbehave.
The rolling resistance seems to be worse than the 195/60 Goodyear EfficientGrip Performance (my summer set, read my review of them), but only a tiny bit. But at least I got more road feedback, which is good when the conditions are tricky. Yes, the ride is a bit harsher as well, but it's a price I can live with.
One other thing: these tyres are very sensitive to tyre pressure. According to my experience in this size 5°C change in ambient tmeperature means 0.1 bar change in tyre pressure, so if you set your tyres to 2.5 bars in 0°C to get the best out of them in snow, it becomes 2.7 bars in 10°C. Combine the pressure increase with the out-of-comfort-zone temps, and you will get a car with much less traction. This might happen with other winter tyres as well, so I don't really blame my Dunlops, but more experiments are needed to be more accurate on this.
Overall, I have to say these are not the best all-rounder winter tyres out there, but if you want excellent snow and ice performance, it's a very good choice. For continental Europe I believe the Goodyear UltraGrip 9 or the Nokian WR D4 should be better because of their better all-round performance, but if you can get the Winter Response 2 for a good price, you shouldn't be disappointed.
Given
97%
while driving a
Mercedes Benz A140
(225/45 R17) on
mostly motorways
for 2,000
average
miles
Bought these tyres especially for their wet grip performance, which according to several tests is about as good as the grip of Continental ts850 or Goodyear Ultragrip9. Snow performance also seems to be great but the Dutch winters are pretty mild so we hardly get any snow.

Driving in wet conditions I have to conclude these tyres are outstanding; very good grip and they feel very 'planted'. Compared to winter response 1 which I had before I feel the wet grip is better. Compared to my summer tyres (michelin energy saver +) these tyres offer (much) better grip in the rain/ on wet roads and for sure when there would be any snow or ice the winter tyres would offer much much better grip. When the temperature goes down I will anyway benefit from the Dunlop winter tyres, whether we get snow or not.

On the dry these tyres perform about the same as the summer tyres, with less understeer. On the wet they offer better grip and the handling is truly excellent. The rolling resistance is low and so far I don't notice any difference in fuel economy with my summer tyres, which is great. Very much recommended!


Given
91%
while driving a
Renault Megane
(175/65 R14 T) on
a combination of roads
for 29,000
average
miles
Very good tyres in condition middle Europe winter.Excellent grip in snow and wet,silence in the car,fuel consumption the same like Falken Sincera 832.After 46000 km still 4 mm left,but no more for snow available...Very good tyres from Dunlop,highly recommend.Good value for money.
Have you driven on the Dunlop Winter Response 2 tyre?
Have YOU got experience with the Dunlop Winter Response 2? Help millions of other tyre buyers
Latest Dunlop Winter Response 2 Reviews
One of the best tires for winter conditions. When I drove in snow I had felling like I drive on dry surface. Highly recommended. I will by again for sure.
Given
69%
while driving a
Citroën c2
(175/65 R14 T) on
mostly town
for 12,000
average
miles
Winter tyre which is very good on the snow but also have a pretty decent behavior in the the dry and in the wet, especially for a winter tyre.

Seems to wear a little too fast for me.

Best value for money on winter tyre.


Given
88%
while driving a
Opel vectra c
(195/65 R15) on
track
for 15,000
average
miles
Very good at snow. Didn t slip at all. I would buy it again
Given
98%
while driving a
Renault Clio 1.4 16v
(185/55 R15 T) on
mostly country roads
for 3,500
easy going
miles
I bought two of these in October 2015 for my Clio. In the dry below 7 degrees these tyres are grippy but also allow good progress for when you want to get moving :) In addition to this, dry braking is not an issue as I have done a few emergency stops in the dry and wet and have had enough room spare when I came to a halt. There is a bit of roll in the corners above 50mph but if driven sensibly you wouldn`t notice it.

In the wet, these tyres are the best for 185 55 R15, I have driven in heavy rain at -1 at 4am for work and I did not experience any aquaplaning or loss of control on the motorway doing 70. My dad also had a drive in my car (legally of course) and he said how much better the car handles compared to his Mondeo with Nexen summer tyres on them. This pretty much says everything, as my dad didn`t believe winter tyres were any good- Since he has bought 4 winters for his car.

In snow, these tyres are brilliant for FWD as there are plenty of sipes for the snow but also how the tread is angled in the middle to 45 degrees to help with snow clearance.
https://www.dunlop.eu/en_gb/consumer/tires/winter_response_2.WINRESP2.html

Wear- I have only driven 3500 miles on them and they are down to 7mm but I am happy with this as I have summer tyres (conti premium 5) so these tyres will last a few years until they get to 4mm then I`ll change them. They also have a winter marker in the tread so you know to replace them at 4mm since traction wears off significantly after this.

Noise wise, they are silent at 66 Decibels I couldn`t find a tyre any quieter with the fuel economy and wet grip ratings.
https://www.tyreleader.co.uk/car-tyres/dunlop/winter-response-2/185-55-r15-82t-74210

The EU tyre label for this size is Fuel- C Wet grip B noise 66 decibels.

The comfort is excellent being a winter the compound is softer so pot holes are dealt with nicely. Compared to the Dunlop winter response 1 that were on the front the response 2 wipe the floor with the previous make in every aspect, noise wet grip, dry grip fuel economy especially.

Fuel wise, I used to get around 33mpg for my 7 mile commute to work now when the tyres were on I get 40mpg!

So at £80 a corner fully fitted and balanced I feel these tyres are good value for money, just remember to get one for a spare if you have the space!
Given
90%
while driving a
Kia Motors
(185/65 R14 T) on
a combination of roads
for 5,000
average
miles
After having some mid range winter tyres with only decent characteristics, I decided to try a set of premium tyres in this size group. I must say that, they are definetely worth the higher price, due to their performance in every aspect.

Although tyres with only 185 width are generally on the quiet side, first thing I noticed is how quiet they run, even on motorways. Grip in dry and wet is great and pretty similar, but in bad conditions like snow and ice you really start to appreciate the excellent performance. They are very predictable in all conditions due to great progressiveness and excellent road feedback, so there are never any sudden suprises.

After around 5000 miles of mostly average driving and sometimes some spirited driving, there is almost no sign of wear. I would recommend these tyres and would buy again.