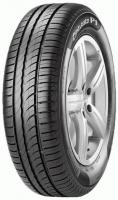 2013 Tyre Tests

2012 Tyre Tests

2011 Tyre Tests
| Size | Fuel | Wet | Noise | Weight |
| --- | --- | --- | --- | --- |
| 0/0 R0 0 | | | | 7.18kgs |
| 165/60 R14 75H VERDE | E | B | 69 | 5.91kgs |
| 185/60 R14 82H VERDE | C | B | 69 | 6.98kgs |
| 185/60 R14 82H VERDE | E | B | 69 | 6.90kgs |
| 155/65 R14 75T VERDE | C | B | 68 | 5.71kgs |
| 165/65 R14 79T VERDE | C | B | 69 | 6.27kgs |
| 175/65 R14 82T VERDE | C | B | 69 | 6.68kgs |
| 185/65 R14 86H VERDE | C | B | 69 | 7.10kgs |
| 185/65 R14 86T VERDE | C | B | 69 | 7.10kgs |
| 165/70 R14 81T VERDE | C | B | 69 | 6.56kgs |
| 175/70 R14 88T XL VERDE | C | B | 69 | 6.92kgs |
| 195/50 R15 82V VERDE | C | B | 69 | 7.14kgs |
| 175/55 R15 77H VERDE | E | B | 69 | 6.53kgs |
| 185/55 R15 82H VERDE | C | B | 69 | 7.00kgs |
| 185/55 R15 82V VERDE | C | B | 69 | 7.00kgs |
| 195/55 R15 85H VERDE | E | B | 69 | 7.50kgs |
| 195/55 R15 85V VERDE | C | B | 69 | 7.17kgs |
| 185/60 R15 88H XL VERDE | C | B | 69 | 7.54kgs |
| 185/60 R15 84H VERDE | E | C | 68 | 7.57kgs |
| 195/60 R15 88V VERDE | C | B | 69 | 8.01kgs |
| 195/60 R15 88H VERDE | C | B | 69 | 8.01kgs |
| 205/60 R15 91H VERDE | C | B | 70 | 8.71kgs |
| 205/60 R15 91V VERDE | C | B | 70 | 8.79kgs |
| 165/65 R15 81T VERDE | C | B | 69 | 6.42kgs |
| 165/65 R15 81T VERDE | E | B | 70 | 6.52kgs |
| 175/65 R15 84H VERDE | C | B | 69 | 6.94kgs |
| 175/65 R15 84T VERDE | C | B | 69 | 6.94kgs |
| 185/65 R15 92H XL VERDE | C | B | 70 | 7.69kgs |
| 185/65 R15 92T XL | C | C | 69 | 7.48kgs |
| 185/65 R15 88H VERDE | C | B | 69 | 7.69kgs |
| 185/65 R15 88T VERDE | C | B | 69 | 7.49kgs |
| 195/65 R15 95T XL VERDE | C | B | 70 | 8.32kgs |
| 195/65 R15 91T VERDE | C | B | 69 | 8.32kgs |
| 195/65 R15 91H VERDE | C | B | 69 | 8.38kgs |
| 195/65 R15 91V VERDE | C | A | 69 | 8.38kgs |
| 195/65 R15 95T XL | C | C | 69 | 8.62kgs |
| 205/65 R15 94H VERDE | C | B | 70 | 8.89kgs |
| 205/65 R15 94T VERDE | C | B | 70 | 9.04kgs |
| 215/65 R15 96H VERDE | C | B | 69 | 9.40kgs |
| 185/55 R16 87H XL VERDE | C | B | 69 | 7.47kgs |
| 195/55 R16 87V (*) | C | C | 70 | 9.91kgs |
| 195/55 R16 91V XL VERDE | C | B | 71 | 8.18kgs |
| 195/55 R16 87H (*) | C | C | 70 | 9.95kgs |
| 195/55 R16 87H | E | C | 70 | 10.11kgs |
| 195/55 R16 87H VERDE | C | B | 69 | 7.72kgs |
| 195/55 R16 87V VERDE | C | B | 69 | 7.73kgs |
| 195/55 R16 87T VERDE | C | B | 69 | 7.68kgs |
| 205/55 R16 91H VERDE | B | B | 70 | 8.32kgs |
| 195/60 R16 89H | E | B | 70 | 9.21kgs |
| 215/50 R17 95V XL VERDE | C | B | 72 | 9.61kgs |
| 215/50 R17 95V XL VERDE | A | B | 70 | 8.80kgs |
| 225/50 R17 98V XL VERDE | C | B | 72 | 9.92kgs |
| 205/55 R17 95V XL VERDE | C | B | 71 | 9.50kgs |
Questions and Answers for the Pirelli CINTURATO P1
2017-03-01 - What is the difference between" Pirelli CINTURATO P1" & " Pirelli Cinturato P1 Verde" ?
The Verde is the updated version of the P1.
---
2017-11-25 - are they tubeless??
Yes, the Pirelli CINTURATO P1 is a tubeless tyre
---
Ask a question
We will never publish or share your email address
Top Pirelli CINTURATO P1 Review
Given
80%
while driving a
BMW 130i M
(245/35 R18 W) on
a combination of roads
for 6,000
spirited
miles
My previous experience with pirellis are kinda mixed. Used to use the scorpions on our old 7 series. Had good grip when it's new but loses grip below half it's life.

Previously before these Cinturatos, I had the P Zeros. They were good but are kinda expensive from im from. Replaced em with the cinturatos. Didnt expect much from these but they oerformed quite well for their price. Had some aggresive drives. I can even drive at 250kmh with confidence on the highway. Cornerings could've been better. But that's if you're pushing these tyres. They drive pretty comfortably too. Absorbs shocks from bumps quite well than the p zeros and quieter too. Having driven 6k miles with a lot of spirited driving. I was actually hoping it'd wear out so I can get new sets to play with.

My only gripe is the design. The P Zeros were beautiful. In my area, good alternatives would be the good year assymetric 2 and bridgestone adrenaline re003. As they're just slightly priced a lil higher. If you're into performance, get those or spend a lil more for the continental csc5 or Michelin Pilot Sport 3/4. Avoid the Dunlops and Bridgestones at the higher range. They kinda don't perform as well as i thought they would, nor did they last as long. But if you do casual driving but want safe and comfortable quiet and great performing tyres that kinda lasts. These cinturatos are for you.
Latest Pirelli CINTURATO P1 Reviews
Have you driven on the Pirelli CINTURATO P1 tyre?
Have YOU got experience with the Pirelli CINTURATO P1? Help millions of other tyre buyers
Toyota
(195/65 R15 H) on
a combination of roads
for 25,000
average
miles
Well i cant say much, the tyre went well in the begining, but after 40000kms the tyres didnt just responded at all... Noisy and Hard. The tyres just lost it. Wont buy them again.
Given
74%
while driving a
Toyota Vios
(195/55 R15 H) on
mostly country roads
for 1,000
average
miles
Feel very bump for me
Given
77%
while driving a
Ford Focus mk2
(205/55 R16 W) on
a combination of roads
for 10,000
spirited
miles
So my Mk2 Focus came with Good Years stock, then after it worn out I changed to Falken, Dunlop, and finally this Pirelli. Every single one of them was touring tyres. I was looking for the Michelin PS4 but the tyre shop put this one on clearance sale for half the price of the Michelin, so of course I chose this one. I'd say for what I wanted it to do (daily driving around town and long drives in motorways) it does the job pretty well. Comfortable, low noise, and low rolling resistance. Grips well in both wet and dry conditions (as long as it's has >50% of tread life). Low levels of wear as well. Mind you, where I live the road quality isn't that great. However, don't expect it to perform well in intense driving sessions. (i.e. track days) Grip in late life could be better as well, but I think this is the problem with many Pirellis. I hope I can get it to last 30k kms or so. I'm on the second half of these tyres' life and I'm thinking on getting Contis next time. However, if I can snag another set of reasonably priced Pirellis I'll do it in a heartbeat.
Fitted in my daily commute car. They perform magnificently. Ride is very comfortable, these are some of the better bumps-absorption tires. Despite this, you still get a good steering feedback. It's very easy to figure out where's the center part of your steer and it's easy to predict where the tires are when you turn the wheel. I've driven >10,000 km with this tires, and they visually show minimum wear when I rotated them. These tires also grip very well. Driving in dry weather, or in heavy downpour hasn't given me any issue. Since I hardly drive spirited, I never face any concern with the tires' handling. In a few occasions that I do (spirited drive), the car handled very well and I always felt in full control of the car. One slight concern though, I experience the tires are losing air faster than the OEM tires. I need to top up more air than the OEM tires. However, since I religiously check the air pressure every two weeks, I wouldn't call this a big issue.
Given
79%
while driving a
Ford Focus mk2
(225/45 R17) on
mostly town
for 12,427
easy going
miles
Good value!