The Radar RPX900 is a High Performance Summer tyre designed to be fitted to Passenger Cars.
Tyre Reviews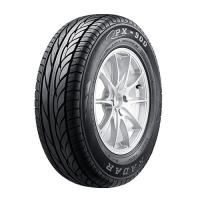 Sorry, we don't currently have any magazine tyre tests for the Radar RPX900
Sorry, we don't currently have any label data for the Radar RPX900
Sorry, we don't currently have any questions and answers for the Radar RPX900. Why not submit a question to our tyre experts using the form below!
Ask a question
We will never publish or share your email address
Top 3 Radar RPX900 Reviews
Given
76%
while driving a
Volkswagen Golf
(225/45 R17) on
a combination of roads
for 11,500
average
miles
I bought a pair of tyres for my Golf last year and they are amazingly comfortable. Value for money is there and pattern is quite ok. I certainly buy again.
The worst tires I have ever owned. I would buy used tires before buying these again. Bought 4 new tires 18 months ago, and finally replaced them after being tired of them losing pressure, going flat (never a nail was found in any tire), and worst of all, wobbling at high speed as well as when accelerating from rest. Had the vendor try to balance them 3 times when new, never any improvement, even after a road-force balance. Ended up rebuilding the front end of my car, as the vendor assured me that the tires were NOT the problem. Finally, after 2 front tires were going flat and losing 10 psi per week, I was faced with the cost of $30 per patch, with the hopes that patching would stop leaks and not knowing how many patches would be needed, or if they would even work, as, again, I never had a nail puncture, they simply lost pressure... so ended up replacing them after a year and a half (they still had a good amount of tread). New tires, Falken SN211s, produced no wobble at high speed on highway. So it was the tires causing the wobble the whole time... awful, dreadful tires. Avoid at all costs. Do yourself a favor and spend an extra $100 and move up to a tire with a name you have heard of...
Given
27%
while driving a
Toyota Altis
(205/55 R16) on
mostly town
for 10,000
average
miles
Worst tyres i have tried. Its like driving on balloons. Making me sick while driving on highways. Totally useless tyres!
Have you driven on the Radar RPX900 tyre?
Have YOU got experience with the Radar RPX900? Help millions of other tyre buyers
Latest Radar RPX900 Reviews
Bought these a few months ago, for my Proton Iriz 1.3. Since i drive a small B-segment supermini. These tires are affordable. They have good grip during wet road, grips better during dry. Its much quieter. Just make sure the mechanic balances the tires and fits them properly according to the arrow on the exterior of the tire. Wash the tires twice a week to keep them clean & fresh. The wear is okay, 5 months a still is in 95% good condition. Also drove with these tires to my cars max speed of 157 km/h.. for 150 kilometers.. plus it comes with 3 year warranty. Well that sums it up. I will sure buy them again. Thanks and drive safe!..
Given
93%
while driving a
Dodge Dakota
(205/65 R15) on
a combination of roads
for 2
spirited
miles
These are totally awesome.1st Grrreat price,2 not noisy 3 really comfortable I have them pumped up to 44psi for long wear life. I will be buying 6 more next month for my other cars. These are being used in Florida, mostly local driving 60% city 40% highway. Oh Grreat mileage(gas) too.
Given
56%
while driving a
Mitsubishi lancer
(195/60 R15) on
a combination of roads
for 100
average
miles
Cheap and cheerfull budget tyre. Threadwear 500 ? Really? ?. Traction during dry is ok for normal driving. During wet it behave same as those other brand within its class and price. Not recomended for trackday usage. Tyre is directional, you got inside & outside marking. Soft sidewall. comfort ride & quiet.


Given
46%
while driving a
Toyota Altis
(225/45 R17) on
a combination of roads
for 1,000
average
miles
These tyres are total crap. Side wall too soft making the car floats at high speed (120km/h & above).