The BCT S900 is a High Performance Summer tyre designed to be fitted to Passenger Cars.
Tyre Reviews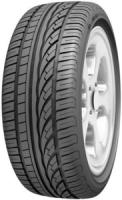 Sorry, we don't currently have any magazine tyre tests for the BCT S900
Sorry, we don't currently have any label data for the BCT S900
Sorry, we don't currently have any questions and answers for the BCT S900. Why not submit a question to our tyre experts using the form below!
Ask a question
We will never publish or share your email address
Have you driven on the BCT S900 tyre?
Have YOU got experience with the BCT S900? Help millions of other tyre buyers
Latest BCT S900 Reviews
Given
14%
while driving a
Ford Fiesta
(225/45 R17) on
mostly country roads
for 3,000
average
miles
By far and away the WORST tyres I have ever had. I've had scrapyard cast offs better than these. Fitted to the front of my Fiesta they have nearly caused me to have 2 or 3 accidents as the understeer they cause is catastrophic. I wheel spin in 2nd AND 3rd gear going up gentle hills the dry.
If you value your safety, avoid this cheap crapped like the plague.
Given
71%
while driving a
Renault Clio II 1.2 16v
(185/55 R15 V) on
a combination of roads
for 2,000
easy going
miles
I've required two new tires just before my MOT and these were the cheapest they had at my local tire dealer who did me a deal of 2 for £100 inc. fitting, valves, balancing and rotation. These BCT S900 's are fitted to the rears of my Renault Clio. The ride is really comfortable. Road noise has noticeably reduced on the motorway. Wet grip is fine and in the snow I experience much better rear grip. Especially on a corner where I previously experienced over steer on snow. After driving 2000 miles in 3 months on a variety of roads these are great tires in my opinion which I would recommend.
These were 8 ply trailer tires BCT JK 42 ST 225 75R15 In less than 6 months of very limited use (under 900 miles) I had a tire "peel" off the casing. Showed it to the dealer, pointing out there was no contact with the fender or cuts on the rubber. He said it was "normal" sometimes with trailer tires to do that and sent it to the distributor who offered me $25.00 towards a new tire. I am pulling horse worth thousands of dollars and every other tire manufactuer laughed when I told them that answer. Definitely do not stand behind their tires. Wouldn't risk my familys safety with their product
Given
11%
while driving a
Renault Megane RS250
(225/45 R17) on
a combination of roads
for 10,000
average
miles
The worse tyres i ever bought
I Wouldnt use them
Even i got it for free
Given
41%
while driving a
BMW 318D
(225/45 R17) on
mostly motorways
for 0
average
miles
Stay away from these unless you dont drive in wet conditions