The Blacklion BH15 is a Touring Summer tyre designed to be fitted to Passenger Cars.
Tyre Reviews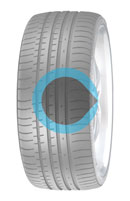 Sorry, we don't currently have any magazine tyre tests for the Blacklion BH15
Sorry, we don't currently have any label data for the Blacklion BH15
Sorry, we don't currently have any questions and answers for the Blacklion BH15. Why not submit a question to our tyre experts using the form below!
Ask a question
We will never publish or share your email address
Top 3 Blacklion BH15 Reviews
Given
99%
while driving a
BMW 3 series
(205/55 R16 V) on
mostly motorways
for 7,000
spirited
miles
I must admit I hadn't heard of this brand before my mechanic highly recommended it. I replaced my OE Michelins with the Blacklions and to date haven't noticed any difference. Super performance in wet and dry conditions. No road noise of note and a snip at the price I paid. I drive a lot of miles and do put my tyres to the test and the Blacklions have not let me down. Even when hitting the brakes hard in the rain, they stop fast and stick to the road. Well impressed.
Given
100%
while driving a
Skoda Octavia
(205/55 R16 V) on
mostly town
for 11,250
spirited
miles
after my local garage recommending these tyres as i have always had jinyu yh63 i was a bit concerned but after driving away with these new BLACKLION BH15 but i could tell instantly that they gripped to the road, as a taxi driver i do plenty of miles and so for after 11250 miles they still have 5mm tread and grip in the wet is better than any pirelli / goodyear i have ever had and for mileage they look like they are going to better than the 24,000 miles i got out the jinyu...
Given
100%
while driving a
Audi A6 2.5 TDI Quattro
(255/35 R19) on
a combination of roads
for 12,500
spirited
miles
I have a garage and tyre centre myself and I pride myself on only carrying premium products. The Blacklion's have broken the mold, seriously a premium quality tyre at half the cost of a Michelin/Goodyear. I'm riding them on an Audi A6 and I actually find them better than some premium brands. No wheelspin, low road noise and fantastic in wet and dry. I now recommend them to everyone!
Have you driven on the Blacklion BH15 tyre?
Have YOU got experience with the Blacklion BH15? Help millions of other tyre buyers
Latest Blacklion BH15 Reviews
Given
50%
while driving a
Fiat 500
(185/55 R15) on
mostly town
for 3,000
spirited
miles
These came installed on a 2015 Fiat 500e I bought in April 2021. They are fine in the dry with good grip. They are quiet and smooth riding. Wet roads are another story as the 500e spins them easily. I drove fewer than 3000 miles during Spring and Summer. With the return of regular rain I tossed the front tires due to the poor wet grip.
Audi
(225/45 R17) on
mostly country roads
for 30,000
spirited
miles
I drive an Audi Q7 and had previously got through a set of Pirelli's every year at a cost of about £1000. I thought I'd give Black Lion a try after researching lots of budget tyres. BL's are around £300 for all four tyres fitted and balanced. They also come with a warranty which I have had cause to test out. I hit a kerb on a brand new set of BL's and blew the walls of two tyres. I'd only done a few miles and they replaced the both of the tyres on a sliding scale...so almost for free. These tyres are cheaper than the big brands and do exactly the same job. I get through a set every year, so they last as long as the Pirelli's. Road noise is great, grip is great. I simply can't fault them.
Given
31%
while driving a
Honda CIVIC CDTI
(225/45 R17 W) on
mostly country roads
for 2,500
spirited
miles
I was talked into buying these by my local garage in Devon, I won't be going back there. I should have guessed by the price that they weren't going to be great, but I didn't think they would be this bad. Admittedly I drive quick, but these things scare me. They don't grip on the dry or wet so cornering is now done at a much lower speed. Already going to replace them with some proper rubber and in future I'll remember the phrase 'if it sounds too good to be true, it probably is'. Avoid, or if they are all you can afford, drive safe
Given
82%
while driving a
Skoda Octavia estate
(225/45 R17 W) on
a combination of roads
for 20,000
spirited
miles
Brand new on my approved vehicle when picking up. Tyres have lasted nearly 20,000 miles on a vehicle that has been lowered for roughly 12,000 of those - changed the tyre camber very slightly as a result.

Grip was good at the start, the more wear, the easier it is to spin them in the wet and more recently in the dry also.

I managed an indicated 69mpg run on the motorway with these tyres, cruise control at 70. Appreciate the car may read optimistically.

Wouldn't purchase of it were myself buying tyres, but only because I prefer a branded tyre with actual European data stickers available (currently not found any for the bh15). Replacing with some F1 Asymmetric 5's after seeing the reviews on them.
Given
89%
while driving a
Citroën C5
(225/45 R17) on
a combination of roads
for 300
easy going
miles
Best budget tire ever had.
Fitted under a 2012 Citroen C5, it further improves the very good comfort of the car, because it doesn't make any noise, outside and inside.
Dry grip is great, wet grip is very good, also at highway speed. No grip issues while braking, cornering and accelerating.
The only downside is that, like 99% of Chinese tires, the shoulder structure is soft: I always inflate them at max load, according tire label stuck on the car, in order to have a more reactive responsive and better handling and not to have a flat tire look.
Toyota
(215/55 R17) on
mostly town
for 700
average
miles
Bought these tyres based on reviews here and was not disappointed. Some people have complained about noise, dont worry, it aint bad. On my previous experience fuel economy is slightly higher for summer tires, but not something that will break your bank. The ride quality, smoothness is unlike anything I have experienced before. I had some Goodyear summer tires before and those werent even half as good as the Blacklion ones at the moment. I had my doubts, those are now gone. Definately will buy again.
Given
96%
while driving a
Ford Taurus usa
(215/60 R17) on
mostly motorways
for 50,000
average
miles
I just purchased a second set of these tires for my wife's car. The first set was comfortable, trouble free, & steered the direction you point them. I have no direct comparisons, but have certainly owned worse tires & some of them came with premium prices. Call me a satisfied customer!