The Nankang S600 is a Touring Winter tyre designed to be fitted to Passenger Cars.
Tyre Reviews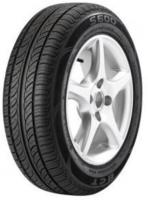 Sorry, we don't currently have any magazine tyre tests for the Nankang S600
Sorry, we don't currently have any label data for the Nankang S600
Sorry, we don't currently have any questions and answers for the Nankang S600. Why not submit a question to our tyre experts using the form below!
Ask a question
We will never publish or share your email address
Top 3 Nankang S600 Reviews
Bought these tires in an emergency. Had a choice of these or Michelins. Chose these. Regretted every mile. I've always thought that if you take care of your car, it will take care of you. Buying these tires is not taking care of your car. Broke my own rule and ended up replacing with Michelin Defender. Like the difference between sleeping on the floor vs bed. I apologize to my car.
Given
23%
while driving a
Renault Megane
(225/45 R17) on
a combination of roads
for 1,000
average
miles
Got these with the car when I bought it. Put a set of michelin ps3's on and took these off. Put them on for 2 weeks whilst I waited for my new michelins to come. Shocking road noise, terrible dry grip, scared to drive in the wet as the first time the car pushed forward at 30mph. As for wear these tyres are so hard I dont think they will ever wear. Please dont buy this tyre its actually dangerous.
Given
10%
while driving a
Mercedes Benz E320
(225/55 R16) on
mostly country roads
for 0
spirited
miles
POVERTY TIRES - BURN OUT TIRES - "SELLING CAR" TIRES - THOSE ARE THE THE THREE THINGS BCT TIRES SHOULD ONLY E USED FOR, YOU HAVE BEEN WARNED.

Spraying wet tire shine on BCT tires is like polishing a turd. My naivety embarrasses me.

Absolutely crap tires. The old lady I bought my car from had put them on with a good amount of tread and being naive about tires, I was happy that their was a good amount of tread on them. Until I received snickering comments about using BCT tires from my mates and now I know why. When going for an MDT, the cops would give my car tires a noticeably dirty look becasue they're known to be so shit that they're used for burnouts.
MADE IN CHINA. That is the honest three letter summary I can give these tires and all you really need to know.

They handle like a bucket of shit in the rain and around dry corners. God forbid you have to drive in the rain with these tires, let alone take a wet corner... I can still remember going around a corner at a reasonable speed by the lights and I had the most embarrassing and dangerous aquaplane experience. Ever. My car has ESP (Electronic Stability Program) built into it. I could feel the car judder, like ABS, trying to stop my car going sideways as I emergency braked and the ESP light flashing like crazy on the dash. I felt like slashing my own tires, they are so fucking shit! They nearly caused me an accident! (I don't even have a welded diff or LSD ffs).
I had to compose myself and drive off feeling so embarrassed and putting the other drivers on high alert.

I immediately booked a tire replacement as soon as I got home. I don't care if they still have a centimeter of tread still left on them.

I'm embarrassed to have BCT tires on my car. Time for a fresh set of proper, Made In Germany, Bridgestone Turanza Serenity Plus tires, recommended for my sedan.

Have you driven on the Nankang S600 tyre?
Have YOU got experience with the Nankang S600? Help millions of other tyre buyers
Latest Nankang S600 Reviews
Given
78%
while driving a
Volkswagen Passat
(195/60 R15) on
mostly country roads
for 100
spirited
miles
Gutted at such negative reviews on these tyres((
I owned a passat 2003 estate okay and these were on steels admittedly for a quick swap. Perfect!
Now in 2008 or 2013 ish. I think it was and I was driving from central Somerset to North Dorset - Buckland Newton to be exact, my factory. So hills n flat road going there but steep (very) roads, small and windy through the many valleys. In thick snow and ice under, i had perfect grip on brand new tyres. I had very good control all the time and could sense ice when it arrived at the tyre. I was out-driving 4x4 in them also old, though they must have been idiots in the 4x4's.
In Glastonbury there is a road called the ROMAN WAY. this was sheet ice, compacted snow. It was closed. I went down this to the amazement of the householders at the bottom waving frantically for me to stop. Under control i kept going down this steep hill and pulled up next to them, applied handbrake and had a quick chat. They were aghast that i made the risky run down the hill and even said 4x4 land rovers were turning back! So I drove UP the hill back to my friends house past them with their jaws on the floor.
I bought these purely for SNOW and when the snow went i swapped back to my radials!!!
you buy these tyres for the sole purpose of SNOW and SLUSH n ICE. IE crappy weather conditions!!!!!
they are THE BEST snow tyre i have used and it is sad I can't get them in my size now((
I used these tyres ONLY when the conditions warranted their use mind!
Given
26%
while driving a
Ford fusion
(195/60 R15 H) on
a combination of roads
for 10
average
miles
i bought the car with these tyres already on but the previous owner had these fitted so the car could pass its mot so really i have used them since new. i have done 10,000 miles on them and the tyres are now deformed they are cracking in between the tread and on the side wall the grip in wet weather i find is not the best as it likes to wheel spin with out trying grip in the dry is ok but there are better tyres out there that will give you more grip. overall would i buy these tyres no i have now replaced the 2 front tyres with lassa tyres and what a difference .
Given
31%
while driving a
Honda Civic Type S
(225/45 R17) on
a combination of roads
for 6,000
average
miles
If it rains leave the car at home there that bad will not hold a roundabout in the rain,
also after one year the rubber between the blocks started to crack ,very noisy on the road. £45 each for 12 months not really cheap as I removed them because of cracking
Given
47%
while driving a
Ford Focus MK3
(225/45 R17) on
mostly town
for 4,000
average
miles
A very noisy tyre to the pint you begin thinking your wheel bearings are the problem. The grip in dry conditions are quite good but even a slightly damp road will see enormous understeer even at low speeds and wheel spin in second gear without any effort. The best description is that if a feeling of driving a powerful car with traction control switched off. Ever so twitchy, and you have to nurse the cars into corners. After a few thousand miles, these will be binned in readiness for winter where they will be utterly useless.
Used on a track day, and was really impressed with the tires. I thought they were going to be terrible, but they gripped much harder than expected. size was 205/40/17.
They have large blocks so don't fall to pieces when you really hammer it. The grip in the wet was average at best, but I like the tire.
Given
23%
while driving a
Toyota Celica VVTLi
(225/45 R17) on
a combination of roads
for 2,000
average
miles
Very very very very NOISY tyres, ended up buying 2 rear wheel bearings for celica....Huh at £270 EACH, to find out that it was the tyres, not just road noise but drone from them too.

never never never NEVER again.
buy if you can very good tyre i used it for a subaru l series station wagon 4wd 92 very very good 14/185/70 nankang s600