The Zeetex ZT1000 is a Touring Summer tyre designed to be fitted to Passenger Cars.
Tyre Reviews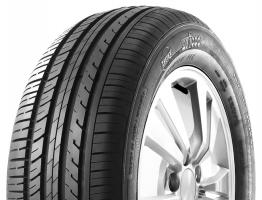 2021 Tyre Tests

2016 Tyre Tests

2015 Tyre Tests
Sorry, we don't currently have any label data for the Zeetex ZT1000
Sorry, we don't currently have any questions and answers for the Zeetex ZT1000. Why not submit a question to our tyre experts using the form below!
Ask a question
We will never publish or share your email address
Have you driven on the Zeetex ZT1000 tyre?
Have YOU got experience with the Zeetex ZT1000? Help millions of other tyre buyers
Latest Zeetex ZT1000 Reviews
Given
69%
while driving a
Dacia stepway
(205/55 R16 H) on
mostly town
for 7,000
spirited
miles
About 11 000km on them, second summer(i do have a winter set)

They started to wear down, from 7.2mm to about 5mm.Still pretty good in the dry, almost silent, very comfortable.

Spring/summer is very rainy this year aaand its a problem :(

They are starting to worry me in the wet...Cornering is ok, but braking is becoming pretty sketchy.The car will activate abs on smooth city streets in wet even when braking lightly.( and then the car takes ages to stop)

If you live somwhere where it doesn't rain often they are good, but if you have a lot of rain i would look for something else


Given
83%
while driving a
Dacia stepway
(205/55 R16 V) on
mostly country roads
for 2,000
spirited
miles
Needed 2 new BUDGET summer tires, and bought these...They are fitted to the front, and on the rear i have Uniroyal Rainsport 3(almost new 6.5-7mm, drove them only one season)...I'm actually impressed with these Zeetex tires...
They are very quiet(at least in this dimension) and very soft to the touch...
I do drive aggressively...
DRY
In the dry and warm weather, they hold the road really impressive...It seems that somehow in the corners they grip better than amlost new uniroyals(only 7-8k km on them) on the back, as i'm able to initiate lift off oversteer quite easly...Steering is also more precise than with uniroyals even though they are softer to the touch...Braking is also pretty good.
WET
They do not shine in the wet as in the dry, but they are completly ok...They are worse than uniroyals, but uniroyal is the best rain tire for the money...
They do not aquaplane easly on the straight, but if you try to corner aggressively they will understeer(but you can carry reasonable speeds)...Braking is average, so you need to be more carefull, but again, they are fine, i've driven a lot worse and more expensive tires...
One more thing,they like to spin on that "smooth" wet asphalt if you try to take off with a little more gas :)

They are on the car for 2 000km, so only time will tell how they'll behave when they are worn...I'll update the review


But for now, every recommendation if you are on a tight budget!
And if you are a normal/casual driver, you definitely do not need anything more than this tire, trust me!



Given
90%
while driving a
Mazda Mazda2
(185/55 R15 T) on
mostly country roads
for 2,000
average
miles
I have buy the tires after seeing the test of summer tyres in magazine Auto-bild. Never mind it is made in China, because it has placed in the15 top summer tyres (with premium tyres like Continental, Dunlop, Goodyear and so on.. ) among 50 others. It has short distance of breaking on a rain surface, it is quit and comfortable. I buy it on my Mazda 323 F type BA (185/65 R14) and then also on Mazda 2 (185/55 R15) - the steering of every car is very direct and comunicative, so I am able to recognize where is the limit of tyres. But I can not say how will be working in tha car with uncomunicative steering - i mean, that first you have to feel something in your steering wheel, not only say that tyres are bad because of "budget " prices a name of tyre.
Given
47%
while driving a
Toyota Yaris
(225/45 R17) on
mostly motorways
for 43,403
average
miles
Very noisy on the road.
Given
57%
while driving a
Toyota corolla
(205/55 R16) on
mostly country roads
for 5,000
average
miles
ok in the dry not so good in wet but they are a budget tyre so your gonna loose some performance probally wont buy again but seem to last a good long time . . only thing i would say to any one who buys them is check tyre pressure after fitting . . .mine were at 42 psi all round which is crazy to be honest manufacture state 36 max so always worth checking