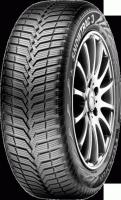 2014 Tyre Tests

2013 Tyre Tests

2012 Tyre Tests

2011 Tyre Tests

2010 Tyre Tests

2009 Tyre Tests
Sorry, we don't currently have any label data for the Vredestein Snowtrac 3
Sorry, we don't currently have any questions and answers for the Vredestein Snowtrac 3. Why not submit a question to our tyre experts using the form below!
Ask a question
We will never publish or share your email address
Top Vredestein Snowtrac 3 Review
Purchased these back in September and have had them on the car since October. Found that they are quieter than the standard Bridgestone tyres and have improved fuel economy by an average 4mpg. In the snow these tyres are excellent, never once have I been stuck they always pull you out of even relatively deep snow and give you a lot more confidence in braking and cornering. I'd recommend these tyres to anyone they do everything Vredestein say they can and even better than that they give you a bit of confidence in knowing what the car will do. Will definitely buy again but that may be a while away as they are wearing fairly slowly so I should get another 2 winters out of them.
Latest Vredestein Snowtrac 3 Reviews
Have you driven on the Vredestein Snowtrac 3 tyre?
Have YOU got experience with the Vredestein Snowtrac 3? Help millions of other tyre buyers
Given
89%
while driving a
Nissan Note E11
(225/45 R17) on
a combination of roads
for 25,000
spirited
miles
Have had these tires fitted year-round for 4 or 5 years now (I can't remember, and I don't know their mileage -- but they are older than any sane person would have). I don't travel enough to warrant changing between summer and winter tires, but there is enough snow and ice in the winter that all-season rubber is out of the question. Don't remember how much I paid for. The wear has gotten to them in the past year, and it is evident I am going to have to replace them. I had skinnier tires on than the manufacturer recommends -- 185/60 R15. Dry grip was good throughout its lifetime, through twisty B roads, downhill, on the motorway. Wet grip wasn't phenomenal, but they always brought me home safely. Never had problems with aquaplaning, be it on the motorway or the twisties. Snow was a different story -- City slush was no problem, but when it came to actual snow, I had to take it slow, as with any other tire. I've driven a Mercedes C class (2010) with much more expensive tires and it slid around just as much as my little Note on the same snowy road. So +1 there, I suppose, but I still would not feel safe driving over two inch thick snow and ice. The response to the steering wheel is phenomenal even after all these years, but they also don't absorb many bumps in the road. You feel everything, in the hands (good) as well as in your bottom and back (not good). Noise could be lower, but with a car this light (1160 kg -- nearly no sound dampening) no tire is going to help really. In the past year, dry grip was still good, despite having very little tread left. Wet grip was abhorrent, and I'm lucky I know how to drive or else I wouldn't be writing this review today. But again, this is after 4 or 5 years of continuous torture (easily 30.000 km), over ice and snow in the Alps and through the hot weather of the Adriatic. According to the sticker, their fuel consumption is supposed to be very high (E class), but honestly I couldn't tell you if that's true as these are the first tires I ever drove with. For what it's worth, I can get an average of ~5.7L/100km if I drive patiently (official combined spec says 5.5L/100km). I would definitely buy these again, but they are not being produced any longer. I am currently eyeing up their newer brother, the Snowtrac 5, but this time with the correct 185/65 dimensions (40€ apiece). Hopefully they will be a worthy replacement.
Given
83%
while driving a
Skoda Fabia 1.2
(195/55 R15 H) on
a combination of roads
for 38,000
spirited
miles
Have this snowtrac 3 set on a 1.2 tdi fabia Skoda power chipped to 95HP and it performs as expected in mixed winter conditions. So well we did not refit the original all weather Dunlop Eco tyres. So using these exceptional Dutch winter tyres all year round.
We had prior very positive experience with the Snowtrac2 fitted on a Suzuki Alto 1.1GL, slightly upgraded in power. The humble lightweight car was handling like a mild racetrack vehicle on snow and ice. So predictable and grippy tyres that other road users where like standing obstacles. Lots of fun that was. So according to the weight balance of the car it is fitted on this tyre shines very bright indeed.


Given
93%
while driving a
Ford Fiesta
(165/70 R13) on
a combination of roads
for 9,000
average
miles
I bought these second hand for my wife's car and I've been amazed. The wet grip is really positive and far better than the 2 new winter tyres I added this year. The car has loads of grip, when it does break free it's progressive and accompanied by the noise and feedback you get from dry understeer. In the dry they are still good, they don't go spongy as you'd expect from a really soft tyre. I expect the wear will be higher and 2 of the set I bought were ruined by a tracking problem on the car they came from, make sure your suspension is up to scratch! That said they've already done more miles than the tyres her car came with new but these are winter-only use or course.

These tyres inspire confidence, the car is predictable and sure-footed, they are a bit noisy and fuel consumption seems higher but that's the price you pay for getting around in the bad weather. This is the second year they've been on and I'm 100% happy with them.

In fact I wish I'd fitted these to my car rather then the Pirelli's I've got.
Given
90%
while driving a
Renault Clio 1.5 dCi 86
(175/65 R15 H) on
a combination of roads
for 10,000
average
miles
Dependable tyres, good grip in the snow, the wear is normal, the noise is lower than other (more expensive) winter tyres such as Michelin Primacy Alpin, fuel consumption is around the same level as with the top rated Dunlop Bluresponse summer tyres. Recommended for value, especially if on a discount.
Given
100%
while driving a
Ford Fiesta
(195/55 R15 T) on
mostly town
for 3,200
spirited
miles
Made in the Nederlands (not china like a lot of "premium" brands), great grip on wet/snow and good grip in spring/autumn too!